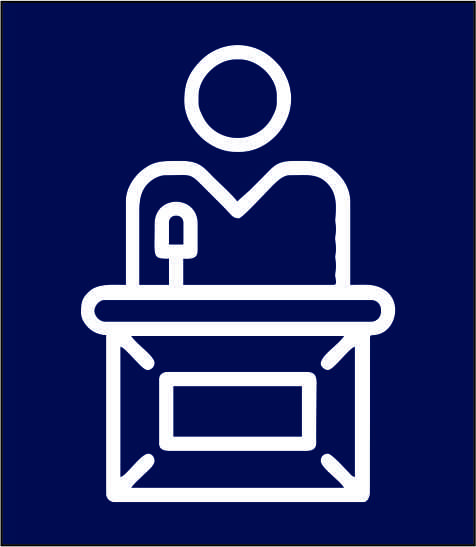 Political Scientist
Political scientists study the origin, development, and operation of political systems. They research political ideas and analyze governments, policies, political trends, and related issues. It is one of the highest paying careers but requires extensive expertise and a very hardworking attitude.
Most political scientists need to complete either a master's or PhD program. To be admitted to a graduate program, applicants should complete undergraduate courses in political science, writing, and statistics. Applicants also benefit from having related work or internship experience.
The ability to examine written material and oral presentations critically to assess the implications of factual material and the veracity of the opinions and arguments based on those facts.

The ability and desire to engage with social and political problems, to acquire relevant data, and use insight, knowledge, reasoning, and technical skills to analyze that data and develop logical solutions.

An international and culturally sensitive perspective that assesses and evaluates actions and communication with reference to relevant cultural and political values and frameworks.

Practical experience in the methodologies of at least two of the five sub-disciplines of political science, plus in most cases, statistical analysis, in order that graduates are able to analyze political information and data, generate new ideas and knowledge, and take these skills to new fields of endeavor.

An interdisciplinary training that engenders an understanding of and respect for the complexities of life and the requirement for multifaceted approaches to understanding social and political problems and issues and creating solutions.
TASKS
Research political subjects, such as the U.S. political system, relations between the United States and foreign countries, and political ideologies

Collect and analyze data from sources such as public opinion surveys and election results

Evaluate the effects of policies and laws on government, businesses, and people

Monitor current events, policy decisions, and other issues relevant to their work and forecast upcoming political, economic, and social trends
This career demands a very analytical and diplomatic personality. They should have a great sense of logic and be very well versed. Good command over both quantitative and qualitative analysis is required. People who are empathetic with a good Emotional Quotient and patient, determined attitude do well.
Pros
Suitable for people who like to solve problems mentally. 

Suitable for people who value achievements and are result-oriented. 

Highest paying career in the world
Cons
It is an extremely competitive job therefore it very hard to attain a certain position.

It requires long working hours, intense research to produce a political thought. 
Karl Marx
Revolutionary, historian and economist Karl Marx published The Communist Manifesto, the most celebrated pamphlet in the socialist era.
B. R. Ambedkar
B. R. Ambedkar is known as the 'father of the Indian Constitution'. Popularly known as Babasaheb, he was an Indian jurist, economist, politician and social reformer.
Pratap Bhanu Mehta
Pratap Bhanu Mehta is one of the most famous political scientist in India. He was awarded as the Personality of the year 2017.