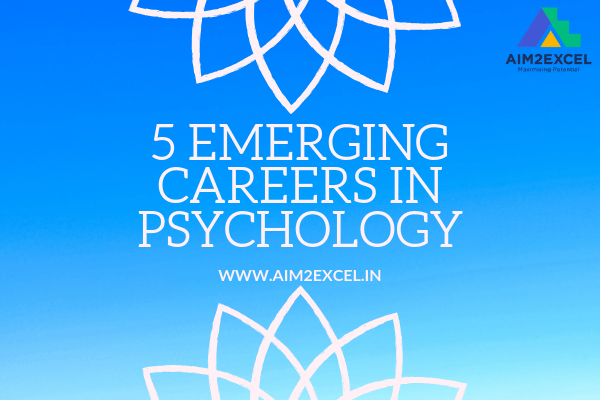 Psychology is the scientific study of human mind and behaviour. Psychologists aim to answer questions about the basis of different behaviours, thoughts and feelings. Psychology is an emerging field in India that has started to attract many students. Being a relatively new field, students are often confused about the scope of this subject.
Different career options in psychology include:
Clinical Psychologist: Clinical Psychologists are involved in providing therapeutic treatment for various psychological disorders. Practitioners often specialize in neuropsychology, cognitive psychology, or even forensic psychology. One requires to complete MPhil in order to be licensed as a clinical psychologist in India. Those interested in specialisation have to complete their PhD.
Sports Psychologist: Sports psychologists are concerned with the effect of physical exercise on the psychological health of a sportsperson. They work with team coaches to design effective rehabilitation programs for team members. They also provide counselling to athletes.
Human Resource: Those who graduate with Industrial/organisational psychology often go on to work as human resource managers. Their job duties include hiring and termination of employees, resolvement of conflicts between employees, managing benefits, ensure proper wellbeing of employees etc.
Education Psychologist: These professionals help students in enhancing their academic performance. They often counsel students and parents to help them resolve any inter or intra personal issue that may be affecting the child. Education Psychologists also design effective learning strategies for schools and individual students.
Marriage and Family therapist: Lately, people have started seeking help for issues in their marriage or family setup. This field requires one to work with different members of the family and facilitate the needed behavioural change. They can deal with range of issues like separation, anger issues, sexual incompatibilities and adjustment issues in families.
One must complete postgraduate education in psychology if they want to work in the sector. However, there are other options like preparing for civil services and MBA that students can go into if they decide to change their stream after their undergraduate studies.

Want to know if psychology is the right career for you? Enroll in our career guidance program! To Know more visit https://aim2excel.in/class-11-12th/