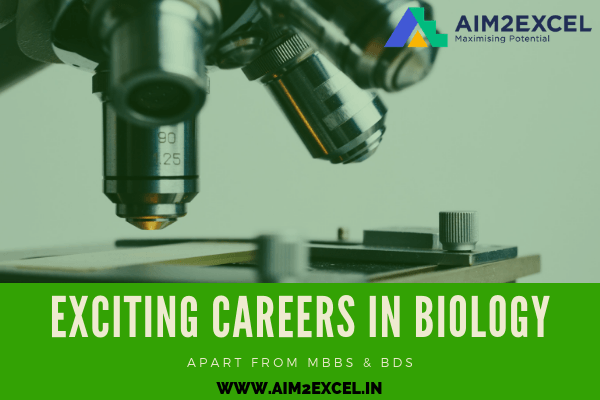 The moment a child enrolls into PCB, everyone starts picturing him in a white coat at a hospital, seeing patients and performing surgeries day in and day out. That may have been the reality some years back, but a variety of careers in the medical field have emerged that do not limit the scope of biology to just being a doctor.
Genetic Counseling: This is field is all about studying the genetic combinations and manifestations. Studying about why some diseases are hereditary and others are not and helping people who are at a risk of developing illness, manage their life positively.
Medical and Health Service Managers: These professionals are primarily concerned quality control of healthcare services and products. They make sure the regulations are being followed when offering a healthcare solution.
Environmentalist: The need of the hour is to aid and protect our planet. Biologists can serve different roles in this journey. Environmental scientists are educated in life science and earth science and come up with solutions to protect our flora and fauna. They also deal with identifying and preserving different life forms on our planet.
Biotechnology: These professionals mainly achieve the once impossible combination of biology and technology. They study different living organism to maximise industrial potential. Major sectors of employment are pharmaceutical companies, cosmetic companies, agriculture, food and nutrition, etc.
Allied Medicine: Someone keen to pursue medical but not confine to just physicians and surgeons can explore allied medical services. These professionals help the doctors in their job. Some areas are radiology, physiotherapy, occupational therapy, clinical research etc.
Astrobiologists: As the name suggests, astrobiology is the study of life in the universe. They study the evolution, origins and future of life in the universe. This relatively new field is rapidly gaining popularity because of the unique job profile and increased space excursions. Although much of the scope in this field is outside India.
A plethora of opportunities exist in any field today. It's important to go beyond the hearsay and find exciting career pathways.
Confused about the right career to opt for after PCB? Enroll in our career counseling program! To Know more visit https://aim2excel.in/class-11-12th/