How to become a Pilot in India
"One of my great joys in life is being a pilot. There is a great sense of freedom in soaring through the sky. You get a different perspective up there. Seeing things that aren't so apparent from the ground." 
~ Sonny Perdue- 31st United States Secretary of Agriculture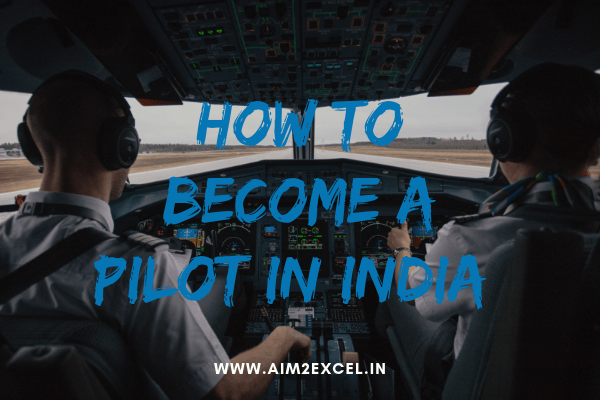 The Wright Brothers revolutionized the transport industry, after initiating their first flight. Not only a new mode of transport was invented but also a new industry emerged with 100's of career options to choose from such as Pilots,  Flight Instructors, flight crew, Air traffic Controllers & Aerospace Engineers to name a few. 
In this article, we will learn more about how to become a pilot.
Pilots are completely responsible for the control and safety of the flight, and transport both cargo and/or passengers for leisure, business, commercial, or military purposes. A pilot's life is full of challenges, adventures and responsibilities. Being a Pilot, you will get many opportunities to visit new places and learn more about different cultures. 
Here, you can gaze upon the Course details & Skills required to become a pilot in India.
What are the different types of pilot license used in India?
A pilot's license or pilot certificate allows a person to fly an aircraft under specific rules and limitations. In India Directorate General Of Civil Aviation (DGCA) is the regulatory body for the Civil Aviation industry in India. One of their functions is to issue Pilot Licenses.
The common licenses used by the pilots in India are:
Student Pilot License (SPL):

 

Getting this will help you pursue flight training. Basic requirements are: proficient reading, speaking, and understanding English, at least an age of 16 years, and a class 2 medical certificate from Aviation Medical Examiner (AME).
 

Private Pilot (PPL):

To get this, one must log a minimum of 35 hours of varied flight time, and to pass the written test, and check-ride. You must pass class 10 or equivalent examination from a recognized board.
Commercial Pilot (CPL):

This allows one to be paid for pilot services. Basic requirements are: at least 18 years of age, proficient reading, speaking, and understanding English, passing the exam, and logging for a minimum of 250 hours of varied flight time.
What is the Minimum Eligibility criteria to become a Pilot in India?
One must complete his/ her 12th class with Physics & Maths as compulsory subjects with minimum  50% marks in each. For students who are not from science background, don't worry, you can still become a pilot by taking up these subjects on demand from National Institute of Open Schooling (NIOS). Physical fitness is also important throughout the professional life. 
What are the Institutes & Courses to become a pilot in India?
Institute

Course

Duration

Course Details

Know More

The Bombay Flying Club's College of Aviation, Vile Parle West, Mumbai

Commercial Pilot License (CPL)

8 months

200 hours of flying.

 

Training offers dual/ solo, general flying, circuit & landing sorties.




 License issued is valid internationally.

Wingsss College of Aviation Technology, Warje, Pune

Commercial Pilot License

18 months

It includes solo flying, cross country, day, night, instruments and flying checks to complete the entire 200 hours of training.

CAE – National Flying Training Institute, Maharashtra

Indigo Cadet Pilot Programme – International Pathway

19 months 

Comprises 12.5 months in the USA for flight school & UPRT training, 4 months of ground school in India for the theoretical
training.

Rajiv Gandhi Aviation Academy, Bowenpally, Hyderabad

Private Pilot License

6 months

Offers DGCA approved fully integrated courses.

IGIA (Indira Gandhi Institute of Aeronautics) Janakpuri, Janakpuri, Delhi

Commercial Pilot License Training

12 months

Complete 200 hours programme, candidates are given choice to join pilot training academy in USA, Australia, Canada, Europe, and New Zealand.

Adventure Flight Education, Ghaziabad

Commercial Pilot License

18 months

Consists of Private Pilot License, Instrument Rating, Single Engine Commercial, Time Building and Multi-Engine/ Commercial/ Instrument Rating.

The Madhya Pradesh Flying Club Ltd.

Private Pilot License

8 months

Course includes dual and solo training on single engine aircraft

National Flying Training Institute (NFTI)

Integrated Commercial Pilot License

19 months

Course includes a modern training fleet, advanced flight simulation training devices, well-equipped classrooms, extensive online training materials, and experienced dedicated instructional staff and academy management team.

National Flying Training Institute
What is the Course fees & Salary for Private Pilot Courses In India? 
Generally, the course for a private pilot's license of a duration of almost one-year charges fee from INR 1 Lakh to INR 50 Lakh.The average salary thereafter would be INR 6 to 40 Lakh
What is the Course fees & Salary for a Commercial Pilot Courses In India? 
For getting a commercial license, the whole pilot training course costs somewhere between 20-35 lakh. An experienced pilot having a commercial license gets a salary from INR 60 to INR 96 Lakh.
What are the Skills required to become a pilot?
Multi-tasking:

Requires working on multiple priorities or projects at the same time with effectiveness.

Time management:

To accomplish the assigned missions, one needs

to manage all the tasks within the deadlines given.

Problem-solving:

Complex challenging problems may arise during    work, which must be handled in an effective, fast, and comprehensive manner.

Adaptability:

Considering the varied situations that one might face, he/she must modify their behavior that best serves the situation.

Communication:

The communication between the pilot and the controller is essential to have a safe flight. The process, purpose, time, and position are some of the important facts that must be communicated in a clear way.

Team-working:

Pilots almost always must cooperate with other pilots, crew members, air traffic controllers, and flight dispatchers. Therefore, teamwork is desired in this profile.

Confidence, attitude, self-discipline:

Maintaining a well-disciplined job role, understanding the risks involved, acknowledging one's own limitations, being confident while on the job are the important requirements for a pilot.

Situational awareness:

This helps in risk management. A pilot's mental picture of the aircraft's physical position in space and its relation to the elements of flight and those external to the flight, is a critical factor of risk management in flying.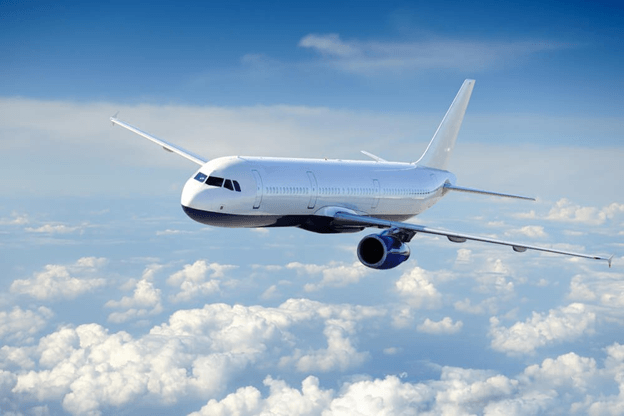 We hope that you have gained clarity about how to become a pilot in India.
Want to know if you have the required skills to become a Pilot? Take our career assessment to find out, if you have what it takes to be a pilot. 
Get reliable unbiased and expert career guidance from India's finest career counsellors. Click on the link to know more AIM2EXCEL Career Guidance 
or call at toll-free career help line – 1800-5725-911