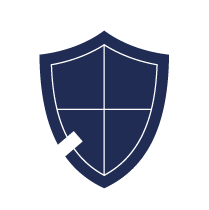 Army Officer
Being an Army officer is one of the most respected careers. It provides a life full of adventure and helps you to do something unique. The perks of being in the army are very high. But it requires a strong determination to put the nation before self. There are various ranks and entrances. 
To pursue a career in the Indian Army, one needs to qualify the NDA exam (National Defence Academy) and for NDA, the student must have completed his 10+2 in science stream. Only boys are eligible for NDA, girls can apply for Indian Army after graduation through the Combined Defence Services Exam.
For medical students, the army conducts AFMC (Armed forces medical examination) through which both girls and boys could apply for medical services in armed forces of India.
Defence personnel should be Dedicated to defending the nation.

They should be physically and mentally robust, Responsible, Disciplined and a team player.

They should possess Excellent interpersonal skills

Competent in taking on specialist duties and skills such as engineering, air traffic control, training and administration

Defence job involves commanding, training and leading subordinate personnel
Most of the jobs in armed forces are practical rather than analytical and the main job of the officer is to follow the orders of his seniors. On the field, all it requires is to be practical, spontaneous and courageous. An officer is always enthusiastic, lively and optimistic. He has the courage to take reasonable risks. They should be socially adaptable and have a great work passion.
Pros
Job Security:

Once you are selected you can't be fired unless injured heavily or on disciplinary grounds.

You Get to Learn New Skills:

 The military emphasizes on the constant and consistent learning of its soldiers. If you have other interests, the Indian Military even assists you in your goal to always keep learning and reaching new heights, be it representing India in Olympics or undertaking adventurous activities.

Retirement Benefits:

 After your 20-year long tenure, you enjoy several retirement benefits ranging from medical facilities to canteen facilities to life-long pension!
Cons
Rank Is Always Greater than Age:

Your age is not the same as your rank and that might demotivate you. If a senior of a higher rank than you command, you better listen to them, even if they are younger to you.

You Can't Quit

: You will sign a contract at the time of joining and you will complete the years of service that you commit.

Being Far Away From Friends And Family

: Being stationed in another part of the country might be stressful. You can't take your family to field areas and will be away from them for that time.

Standardized Rules:

 Rules in the army apply to everyone. You will follow the same standards in personal grooming and clothing, which are often rigid.
VIKRAM BATRA
Vikram Batra is regarded as the most inspirational hero of the 1999 Kargil War. Capt. Vikram Batra was awarded Param Vir Chakra, India's highest and most prestigious award for valour, posthumously for his actions during the Kargil war in 1999. He left behind his footprints to be followed by every politician, student, employee and a common man. His famous message says, 'Always put the country first'.
Punita Arora
Punita Arora is the first woman in India to don the second-highest rank, Lieutenant General of Indian Armed Forces, as well as the rank of Vice-Admiral of Indian Navy. Earlier, she was the commandant of the Armed Forces Medical College in 2004, the first woman at the helm of the institute