Nutritionists and Dietitians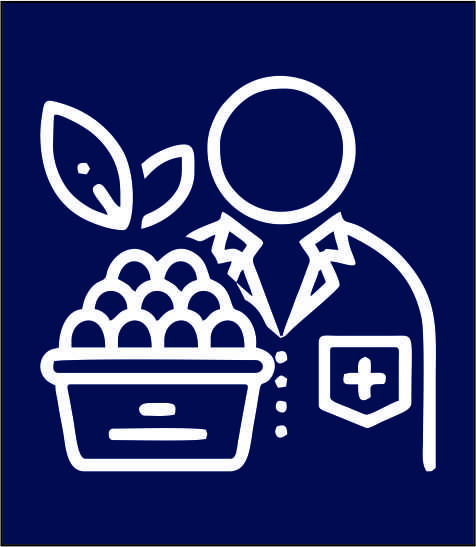 Nutritionists and Dietitians
Nutritionists and dietitians are health professionals who create diets for people. Teaching patients about healthy eating is a primary duty, as well as staying aware of developments in medicine and nutrition. However, there is a difference between dietetics and nutrition: dietetics focuses on food management, whereas nutrition focuses on the promotion of health through healthy food.
To be a dietitian, you need to have compulsorily completed a bachelors and/or Masters/PG diploma degree in Dietetics (in which nutrition can be an added subject.) 
Some countries like the USA/Canada require dietitians to clear an additional exam after their education in order to qualify to get a licence/registration to practice.
A nutritionist can upgrade her/himself to become a dietician by studying the required dietetics course and getting a license (only in some countries).
To do the Bachelor program in Nutrition and Dietetics, one should have completed intermediate in Science with Physics, Chemistry and Biology. The B.Sc. (Food Science and Nutrition) is a three-year program.
Organizational abilities are very imperative for this career. 

People involved must have an a keen interest in health and diet

Understanding of people from varied backgrounds is also important, as there is a diverse group to address.

Excellent communication and motivational skills are also required. 
TASKS
Identifying nutrition problems and assessing the nutritional status of patients in a clinical setting.

Developing diet plans and counselling patients on special diet modifications.

Assessing, promoting, protecting, and enhancing the health of the general public in a community setting and providing strategies for the prevention of nutrition-related diseases. 

Managing a cost-effective food production operation, distributing high-quality meals/snacks, and monitoring sanitation and safety standards in a food service setting. 

Teaching nutrition, food chemistry, or food service administration to students in any health profession and at all levels of education.
The occupation requires a mix of empirical-based organized mental processes as well as a high level of compassion. Self-control, integrity and a good level of empathy are imperative to this career. People involved should provide an easily approachable personality and be highly flexible, creative and ethical.
Shubi Hussain
Shubi Hussain
is a highly renowned Food and Nutrition expert. She contributes regularly to media, government, product launches, and endorsements.
Anjali Mukerjee
Anjali Mukerjee is a well-known name in the world of health nutritionists. She has pioneered the natural healthcare movement in India with the best nutrition & osteopathy treatments. She has also received the Power Woman 2018 Award.
Ipca Laboratories Ltd

Takshasila Hospitals Operating Pvt. Ltd

Hexagon Nutrition Pvt. Ltd.

Bright Lifecare Pvt. Ltd.

Anjali Mukerjee Health Total Pvt. Ltd.

Prettislim clinic

Amway

Juice Plu

s

HerbaLife International

Isagenix

Nikken

Forever Living

OriFlame