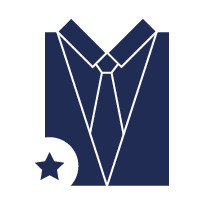 Management
Individuals in this field are appointed to senior roles in any department and act as an authority in terms of taking decisions and evaluating the performance of team members or subordinates. A manager is basically the representative of the organisation in any division: audit, quality check and business profits.
One route is via an undergraduate degree in management studies (BMS) or business administration (BBA). However, depending on the field chosen, students from other disciplines, like engineering, humanities, and the arts, can also aim for a management role after attaining a Master's degree (MBA) in business and management from a recognised institution.Additional studies in the form of diplomas and courses in business and management streams are also helpful. However, experience is most essential in this field.
Managing a team requires the ability to communicate opinions and information clearly and succinctly.
Teamwork also means effective time management and being able to prioritise and delegate the tasks of the day.
A manager must be a good listener to understand the issues the team is facing. Part of leading a team is being able to look at a problem from different perspectives to reach the optimal solution.
Managers must be capable of guiding the team members in the direction the company needs to go as they are in charge of planning the future of the department or firm.
People in this role are people-oriented and capable of self-management. Being a manager doesn't mean micromanaging subordinates while sitting behind a desk. The job entails respect & empathy for coworkers, commitment towards work, flexibility to adapt to change and emotional resilience.
Pros
Managers have a great deal of autonomy and authority within their business unit.

There are multiple educational routes of becoming a manager; a BBA or B.Com are not the sole requirements.

Potential for high income

Power to help others grow professionally
Cons
This is not an entry-level role. Some work experience is essential to be promoted to a manager

Potential alienation from colleagues, especially from subordinates.

At times unpleasant and difficult decisions like terminating employee contracts have to taken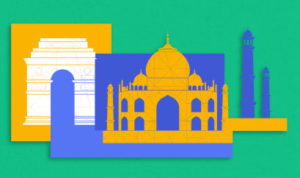 India
Indian School of Business (ISB)

Indian Institute of Management- Ahmadabad (IIMA)

Indian Institute of Management- Calcutta (IIMC)

Xavier School of Management (XLRI)- Jamshedpur.

Faculty of Management Studies (FMS)- Delhi.
Naina Lal Kadwai
She was formerly a Group General Manager and the Country Head of HSBC India. She was awarded the Padma Shri. Also she was the first Indian woman to complete an MBA from Harvard in 1982, the first woman president of the Federation of Indian Chambers of Commerce and Industry (FICCI), and the first woman to head a foreign bank's operations in India.
Bain & Company
Deloitte
Infosys Consulting
McKinsey&Company
Thinking, Fast and Slow' by Daniel Kahneman
Act Like a Leader, Think Like a Leader' by Herminia Ibarra