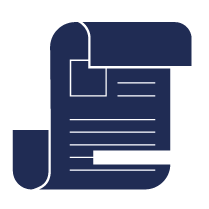 Journalism
Journalism as a profession has strongly led to the development and empowerment of society. The youth of today are taking an increasing interest in this academic discipline. Journalism is not just about reporting the current affairs. The scope of this field is wide-ranging. For example fashion journalism, sports journalism, travel journalism, scientific journalism etc.
Students can complete 12th grade from any of the streams. At the undergraduate level, students can pursue a Bachelor's in Journalism, Mass Communication or B.A. Hons in English; all of which have a duration of 3 years. While a Master's Degree is not necessary for an entry-level job as a journalist, one can pursue a Diploma or Master's Degree in Mass communication/Journalism for 1- 2 years for further academic knowledge.
A mastery over communication, oratory and written skills is paramount.
Journalists spend a lot of time researching subjects using a wide range of sources, so knowledge of electronic databases and archiving systems is helpful. Data that isn't actively used, like previously printed newspapers, is often stored in separate storage devices (archive systems) and is usually available in a read-only format.
Comfort with technology, such as computer software, cameras, and recorders can make the job easier.
The ability to think quickly and adapt to new situations is important in the fast-paced world of journalism. These skills are essential while interviewing key figures like politicians or CEO of the most successful startup of the year.
Logic and critical thinking skills are a must to judge the potential of a story or the credibility of a source of information.
All journalists must be able to maintain an ethical, honest, and objective standard in reporting.
Pros
Be a witness to history by working on current affairs.

Work in varied fields like a film critic, music critic, foreign correspondent etc.

Careers in journalism help you meet important people.
Cons
A low income especially in the beginning.

Unsociable hours can include weekends and public holidays.

When covering sensitive news, journalists are sometimes criticised by the public.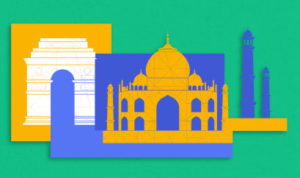 India
Lady Sri Ram College, Delhi University

Symbiosis Institute of Media & Communication, Pune

AJK Mass Communication Research Centre, Jamia Millia Islamia

Department of Communication, University of Hyderabad

Xavier Institute of Communications

Christ University, Bangalore

Indian Institute of Mass Communication, Delhi
Prannoy Roy
He is the co-founder of NDTV, along with his wife Radhika. Besides being a certified Chartered Accountant and an Economist, he co-authored a couple of books with David Butler.
Edward R Murrow and the birth of Broadcast Journalism by Bob Edwards

Mass Communication In India- by Keval. J Kumar