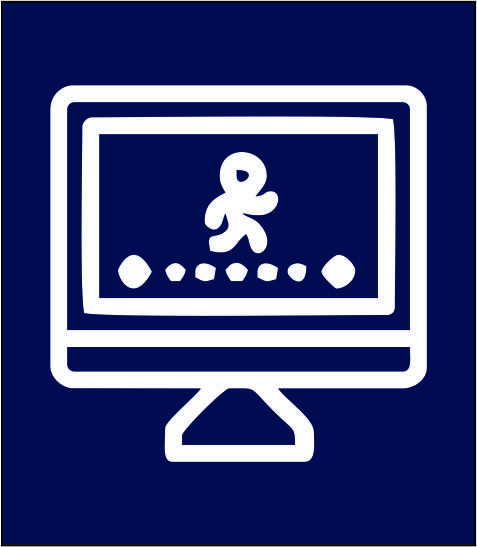 Animator
Being an Army officer is one of the most respected careers. It provides a life full of adventure and helps you to do something unique. The perks of being in the army are very high. But it requires a strong determination to put the nation before self. There are various ranks and entrances. 
While certificate programs and associate degree programs in animation are available, most employers require that individuals in this career field have at least a Bachelor's degree, and the same is the most common level of education for professional animators. The Bachelor of Fine Arts and Master of Fine Arts in Animation and Visual Effects are two of the best degree choices for prospective animators.
Minimal educational qualification for a degree or diploma course in animation is plus two or equivalent.
Any graduate, though preferably an arts graduate, can apply for a Post Graduation in animation. However, some institutions such as Industrial Design Centre, Indian Institute of Technology, and Indian Institute of Design, follow eligibility criteria that allow only graduates of architecture, technology and engineering, and fine arts to apply for this course at their institutions.
Creativity is the most wanted quality for this career. The skills of sketching or drawing is another basic ability one must possess. One must have a sound understanding of the anatomy of humans, animals, body movements, and lighting effects. They should possess a good sense of colour, proportions, aesthetics, size, and design, as well as knowledge of computer design software. Knowledge of programming languages provides an added benefit.
Tasks:
Liaising with clients and developing animation for their concepts

Drawing in 2D to create sketches, artwork, or illustrations

Designing models, backgrounds, sets, characters, objects, and the animation environment

Using technical software packages, such as Flash, Maya, LightWave, 3ds Max, Cinema 4D, etc.

Building up accurate, detailed, frame-by-frame visuals

Working to production deadlines and meeting client's commercial requirements

Working as a part of a broader production team
This career requires establishing and maintaining personally challenging achievement goals, persistence, and a willingness to take on responsibility. It also requires one to be accepting of criticism, being open to change and to considerable variety in the workplace. An animator should also have an artistic bent of mind with a lot of passion and imaginative skills. Patience, discipline, and dedication to work is a vital ability as this career requires a lot of hard work and long hours of thorough planning. Good communication skills are a must as well, as most of the time one will work in teams.
Pros
There is a great scope for this career in India, as well as abroad.

This profession gives plenty of freedom of personal expression.

It is a uniquely challenging job and pushes one to be more and more creative. Self-employment is also common and provides one with a sense of independence and freedom.

It also saves one money on commuting and provides the ability for one to make adjustments to their work schedule. 
Cons
One may also have to work long hours in this profession, especially near deadlines.

Self-employment can also have downsides, such as how the cost of equipment and supplies will have to be taken up by the self-employed animator.
Walt Disney
Walt Disney
is a prominent figure in the American animation industry, and throughout the world. He is regarded as a cultural icon, known for his influence and contributions to entertainment during the 20
th
century. He developed the character Mickey mouse in 1928, and also provided the voice for his creation in the early years.
Maya Entertainment Ltd.

Toonz Animation India

Pixelloid

UTV Toonz

Pixar

Walt Disney Animation Studios

DreamWorks Animation

Industrial Light and Magic