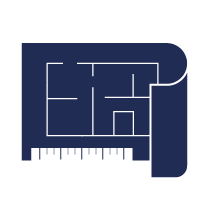 Landscape Architecture
A landscape architect is a person who is educated in the field of landscape architecture. The practice of landscape architecture includes - site analysis, site inventory, land planning, planting design, grading, water management, sustainable design, and construction specification while ensuring that all plans meet the current building codes and local and federal ordinances.
Candidates wishing to pursue Architecture must possess 50% marks in aggregate at 10+2 level or equivalent with Mathematics as one of their core subjects. 
On the basis of their NATA scores, the first step is a Bachelor's degree in landscape architecture (B.Arch) which usually takes five years to complete. 
Next is a professional Master of Landscape Architecture (M.Arch) course which can be completed in two years. (Only those having Bachelors degree in landscape architecture are eligible for it.) 
Further Advance courses include PhD in Architecture.
For an individual willing to pursue a career in this field, analytical, creative, organizational, communicative, technical and visualization skills are of utmost importance. 
Tasks of a landscape architect involve urban, site, environment, real estate, and green infrastructure planning. They work as site designers on a wide range of projects such as civic, industrial, tourism, urban, residential and lifestyle subdivisions.
An aspiring landscape architect must be passionate about their work. While also being creative, hardworking and adaptable, they must possess the confidence and be patient in times of adversities. In a field of work where designs can change and key fundamentals are affected by budget cuts, approaching this with an unfazed attitude can be more beneficial to the project. Being easy-going is another great quality to possess when pursuing a career as an architect. 
Pros
Landscape architecture, on one hand, allows a person a great deal of creative expression. They choose how to arrange parking lots, main buildings, accessory buildings, roads, garden spaces, fountains and other decorative elements on a client's building site. It's a very fulfilling job and one can contribute towards building more environmentally sustainable structures.
Cons
While on the other hand, disadvantages the architect may face include the logistical decisions behind each creative decision. They must fully assess a building site and can only make a creative decision after assessing key features of the property such as its landscape, topography and drainage capabilities. Hills may need to be levelled and valleys filled. They must be prepared to factor in all aspects of a project.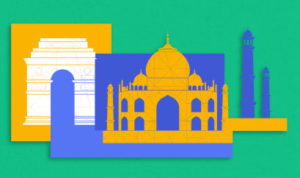 India
School Of Planning And Architecture, Delhi

Indian Institute Of Technology, Kharagpur

Sir J. J. College Of Architecture, Mumbai

Birla Institute Of Technology, Mesra

Ansal University, Gurgaon
Roberto Burle Marx
He was a Brazilian landscape architect whose designs of parks and gardens made him world-famous. He is accredited with having introduced modernist landscape architecture to Brazil. He was known as a modern nature artist and a public urban space designer.
Peter Walker
He possesses knowledge of contemporary art and modernism coupled with a deep rumination for historical, cultural, and ecological considerations. PWP focuses on corporate headquarters, plazas, cultural gardens, academic campuses, and urban regeneration projects. Their most recognized project of late is the National 9/11 Memorial, a forest surrounded by oak trees forming the core of the rebuilt World Trade Center in New York City.
Mansha Interior

Art Yard

GreenCausa

PERIKALI

Agence Louis Benech

Arne Maynard Garden Design Ltd.

Deborah Nevins & Associates

Miranda Brooks Landscape Design

Wirtz International
Puzzle apps (like Monument Valley) can help one understand and examine design, geometry, and elegance

Study architecture history, urban planning, architectural design, and more from EdX. They offer free online courses and MOOCs from top institutions around the world.

https://www.edx.org/course/subject/architecture/