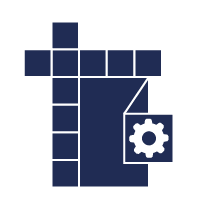 Core Engineering
Engineering is about imagining, designing and building things that make our lives better, by applying scientific know-how to real-world problems. There is a broad spectrum of disciplines under the umbrella of engineering: biomedical, robotics, structural, mechatronics, aerospace, agricultural etc.
Most colleges have an eligibility criterion of a minimum of 50% aggregate marks (including English) in Class XII. Some colleges consider Joint Entrance Examination Main (JEE Main) and Joint Entrance Examination Advanced (JEE Advanced) for admission, while some of the universities have their own entrance exams for admission in Undergrad (B.Tech) in India.A master's degree provides the chance to specialize in the desired field of engineering like aeronautics. The duration of the course is usually two years and admission into the program requires clearing GATE (Graduate Aptitude Test).
It is inevitable for engineers to work in interdisciplinary teams with projects that involve skills and tasks that are multidisciplinary in nature. This demands clear communication and teamwork.
It requires the ability to analyze and critically assess project requirements.
Curiosity and creativity are essential attributes of a successful engineer.
Due to the constantly evolving technology, the field demands active research in all areas of work.
Some common tasks of an engineer include interpreting data, writing reports, documentation and providing technical advice.
Pros
Job opportunities are not restricted to the technical field. Engineers can branch out to multi-disciplinary fields worldwide like business development, writing, entrepreneurship etc.

Provides the opportunity to work with the latest tech. It is also a career that pays well.

If a career in research is interesting, an engineering degree can pave the way for further studies.
Cons
Requires a high level of stress tolerance

Very rigorous and abstract mathematics is required for some fields of engineering.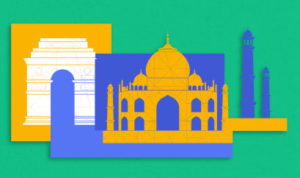 India
Indian Institutes of Technology (IITs)

Manipal Academy of Higher Education, formerly Manipal University

Birla Institute of Technology & Science, Pilani

National Institutes of Technology (NITs)

Vellore Institute of Technology

Jadavpur University, Kolkata
SATYA NADELLA
He is an Indian-American engineer and the current CEO of Microsoft. Nadella's educational background undoubtedly played a great role in shaping his technical and leadership abilities. After completing a bachelor's degree in 'Electrical Engineering' from Manipal Institute of Technology, he relocated to the USA. Nadella eventually became an important stakeholder in Microsoft before his current role.
SUNDAR PICHAI
He is a computer engineer and the current CEO of Google Inc. The technology giant Google specialises in Internet-related services and products. Pichai has been bright and creative from a young age. Having received his education from IIT, he worked in engineering and product management at Applied Materials and in management consulting at McKinsey & Company before becoming a part of Google.
Airbus
Apple
ArcelorMittal
L&T