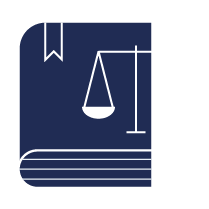 Judge
A Judge is a person who presides over court proceedings, either alone or as a part of a panel of judges. The powers, functions, method of appointment, discipline, and training of judges vary widely across different jurisdictions.
In order to become a Judge one has to qualify the Judicial Service Examination conducted annually by the Public Service Commission of the respective States. 
To appear in this exam, one must hold a legal degree from a recognized university or institution and must have enrolled as an advocate with membership
in the state bar council. The age limit for appearing, however, may vary from State to State. 
Judicial Services Examination 
Judicial Service Preliminary Examination is held in two successive stages namely Judicial Service Preliminary Examination and Judicial Service Main Examination.
Qualification may vary from nation to nation.
Critical-reasoning skills are imperative for this career. 

Decision-making skills are at the core of any task by a judge.

Listening and Reading skills are necessary, as they need to comprehend any produced information. 

Writing skills are necessary to be able to write legal documents.
TASKS
They interpret and establish law and enforce rules of procedure even if there are no standard procedures

Presiding over trials or hearings to make sure they are conducted fairly

Advises counsel, litigants or court personnel regarding conduct, issues, and proceedings.

Settling disputes between opposing attorneys
This career requires analytical and logical thinking. People involved should be assertive, excellent listeners. They should know how to maintain a balance between personal and professional life. They must possess leadership skills, team spirit and an honest attitude with problem-solving abilities.
The Chief Justice of India (CJI) is paid Rs.12,00,000 yearly, plus allowances and perks. Judge of the Supreme Court and the chief justice of a high court can expect to make Rs.10,80,000 yearly. A high court judge can expect to make Rs.10,00,000 annually. The salary of a district judge is expected to be 2,00,000-3,50,000 yearly depending upon the rank.
Pros
Perform the essential duty of law and administering law in all cases
Relatively comfortable working environment
Work on a variety of different legal issues
Frequent communication and central in discussions
Independence with work
Cons
Slow job growth.
Investment of time in legal research and court cases.
Immense academic and career investments
Job is mostly sitting and listening.
Requires immense critical and analytical thinking skills.
Madan Lokur
Justice Lokur is known for his keen interest in Juvenile Justice. He was chairperson of Juvenile Justice Committee of Delhi High Court. Presently he is one man Juvenile Justice Committee of Supreme Court of India.