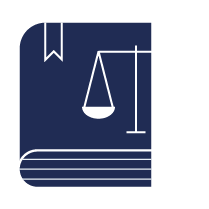 Lawyer
Lawyers can act as legal defence representing clients in civil or criminal proceedings. They may initiate lawsuits, represent private citizens, corporations or the government, or serve in advisory positions.
To become a lawyer in India one needs to complete a Bachelor of Laws (LLB) course. There are two types of LLB courses available in India: an integrated 5-year program and a 3-year program that you can pursue after completing graduation.
The five-year course is available at an undergraduate level, straight after class 10+2. There are several universities offering the 5-year LLB degree, and admission to this course is based on the entrance exam conducted by the respective universities.
You can also opt for a 3-year LLB degree after completing graduation. You can complete your bachelor's degree in any stream with at least 50 percent marks. 
Command over language: this

skill is quintessential for every lawyer. You should be able to express yourself efficiently and lucidly to do well in this industry.

Oratory skills

for lawyers in private practice, being a good speaker is vital. A prospective litigator must develop the art of modulating his/her voice as per the demand of the situation to emerge successfully.

The 3As

 – Attitude, Aptitude and Analytics. These qualities make a lawyer expert in analyzing the legal problems and arriving at calculated conclusions.

Reading habits: A

lawyer must essentially develop a regular habit of reading. Reading must be primarily related to law though it may also include culture, history, science, politics, etc.

 Time management

 to achieve and meet deadlines, whether it is in corporate or litigation practice, time management is very essential. An effective lawyer is one who knows how to manage time.
This career requires a highly analytical personality. People involved should be assertive, excellent listeners and excellent communication skills. They should know how to maintain a balance between personal and professional life. They must possess leadership skills and an honest attitude with problem-solving abilities.
Pros
Practicing law can be very exciting at times.

The thing that many lawyers face is varied in work that is about the practice of law which is not repetitive.

For people who enjoy strategy, confrontation and the drama of a good battle, practising law can be very fulfilling. 

The unpredictability of criminal behaviour, while damaging to society as a whole, provides a varied and exciting career for criminal lawyers.
Cons
The downside of unpredictability and excitement is the stress that often goes with them. 

Participation as a lawyer in criminal cases can involve long hours of work, strict deadlines.

There is a very real uncertainty of success.

Lawyers who work with criminals and other unpredictable people are sometimes the recipients of threats or actual violence.
Ram Jethmalani
Mukul Rohatgi is a designated senior counsel and was the 14th Attorney General for India. He was succeeded by K. K. Venugopal. He had a tenure of three years as Attorney General, from June 19, 2014, to June 18, 2017. He is a senior advocate at the Supreme Court of India. He has also served earlier as Additional Solicitor General of India.
ALG India Law Offices 

Phoenix Legal

SS Law Firm India

MANAGIUM JURIS 

S&R Associates

MG Law Offices

Baker McKenzie

DLA Piper

Dentons 

Sidley Austin

Hogan Lovells