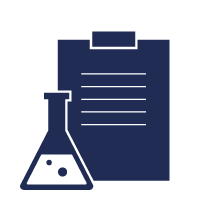 Physician
Medicine is the field of healthcare and well being. It consists of doctors, surgeons, nurses, pharmacists, midwives, paramedics and various other specialists. It includes diagnosis, treatment, and prevention of disease, medical research, and many other aspects of health. The most common form of medicine today is called allopathy. Alternatives types may include homoeopathy, ayurvedic, acupuncture etc.
The medical stream is the most optimum choice in classes 11th and 12th. The next step is to clear the entrance tests conducted at state and national level like NEET & AIIMS entrance exam for admission in a Bachelor's program. Most common courses are MBBS & BDS, among others.Minimum qualification for a doctorate of medicine is an MBBS degree from a university recognized by the Medical Council of India (MCI) which takes 5 years to complete. However, a postgraduate degree like Doctor of Medicine (MD), Master of Surgery (MS) or a PG-diploma is advantageous.
A physician's primary duties include providing preventive treatment, diagnosis and a treatment plan. Primary physicians focus on all areas of practice, however, some physicians specialize in areas like heart, skin, digestive system, allergies etc.
Surgeons specialise in treatment via surgery/ operation. Some of the tasks of a surgeon are fixing dislocated bones, repair damage to tissues, preventive surgeries etc. Like physicians, they too diagnose, treat and counsel patients.
Dentists remove tooth decay, fill cavities, examine x rays, place protective plastic sealants on children's teeth, straighten teeth, and repair fractured teeth.
All professionals must have the ability to stay calm under pressure, particularly when dealing with patients. They are often required to concentrate for long periods of time, especially while performing any medical procedure on a patient.
Excellent knowledge of and interest in science, particularly in the chosen area of specialisation.
Pros
The potential of a high income in both the government and private sectors.

Provides the satisfaction of improving the lives of others.

There are definite job security and varied job opportunity, due to the constant demand for doctors in India and abroad.
Cons
They work extended and irregular hours which contribute to a stressful lifestyle.

The duration of academic courses is long. An MBBS takes 5 years to complete which is the minimum requirement for a practising doctor in India.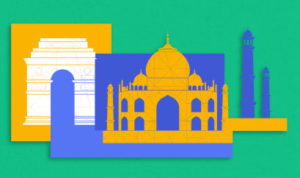 India
All India Institute of Medical Science, AIIMS

Manipal College of Dental Sciences

Armed Force College, Pune

Maulana Azad Medical College, Delhi

Lady Harding Medical College, Delhi

Christian Medical College, Vellore

Jawaharlal Nehru Medical College, Aligarh Muslim University , Aligarh
Dr. Govindappa Venkataswamy
He is an Ophthalmologist and a recipient of the Padma Shri Award of 1973. He founded Aravind Eye Hospitals - one of the biggest networks of ophthalmology hospitals in India.
AIIMS
Apollo
John Hopkins
Massachusetts hospital
Participate in National Children's Science Congress where you have to present your project.

Compete in " National Standard Examination in Junior Sciences "leading to "International Junior Science Olympiad"