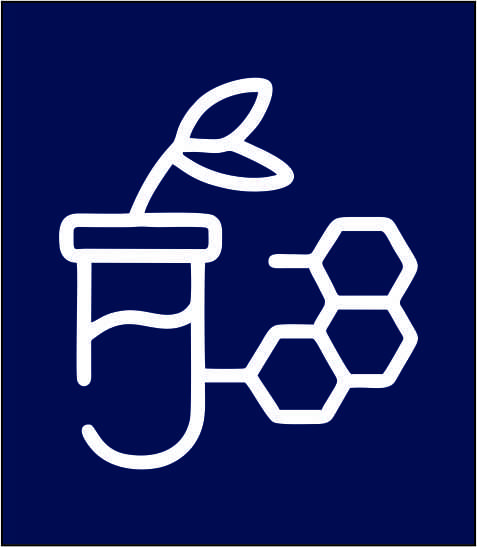 Biotechnology
Biotechnologists use biological organisms to develop or make products designed to improve health, food and the world around us. They study the genetic, chemical and physical attributes of cells, tissues and organisms and identify practical uses for this knowledge to aid medical, pharmaceutical, agricultural, or environmental advancement to essentially improve the quality of human life.
You will need a degree if you want to become a biotechnologist. This will need to be in a relevant scientific subject such as biotechnology, biochemistry, biology, chemistry, microbiology, environmental biology or chemical engineering.
You need to clear class xii with science stream with math. Then at graduation level pursue B.Tech in Biomedical Engineering/ Biotechnology for 4 years. Most colleges have eligibility criteria of a minimum 50% aggregate marks in Class XII / and some of the minimum of 60%.  After graduation, the student has a choice to pursue M.Tech for 2-3 years.
An individual willing to pursue a career in this field must possess-
The ability of Complex problem-solving.

Good at Teamwork and communication skills.

Should have an investigative mind.

Ability to pay attention to detail.

Should have innovative thinking.

Have analytical skills.
TASKS-
The job of a biotechnologist involves:
Creating and conducting experiments using live organisms or biomolecular processes in a laboratory setting to solve a problem

Using scientific knowledge to follow different methodologies to achieve results

Using computers and constructing, maintaining, and operating standard laboratory equipment

Recording and analyzing precise data to support scientific investigations

Working independently and collaboratively with other scientists

Keeping up to date with new advances in biotechnology to develop new techniques, products or practices.
An aspiring biotechnologist must be analytical and think outside the box. Should take the initiative to work well as both parts of a team and independently. Being adaptable, patient and flexible will prove to be beneficial.
Pros
Practical field, where the application of theory can be cherished.
You can explore and work on research projects.
Chance to improve existing technologies.
Cons
Limited seats and colleges offering the course

Relatively new career field in India.

A limited number of jobs as of now
Dr Kiran Mazumdhar Shaw
She is regarded as a world-famous personality in biotechnology and TIMES magazine also noted her as a woman of power to watch. She set up her own lab to innovate products related to her research.  Her research expanded and she started her own biotech company known as 'Biocon'. Biocon is a world-famous biotech company for producing medicines and pharmaceuticals.
Jennifer Doudna
Jennifer Doudna developed CRISPR, a method of genetic engineering that allows scientists to make precise genetic changes relatively easily. CRISPR saw its first major success in two female monkey twins, Mingming and Lingling, who were born healthy but with specific genetic mutations created through technology.
Biopharma

Bioindustrial

Bioservices

Bioagri

Bio-IT

Johnson & Johnson

Roche