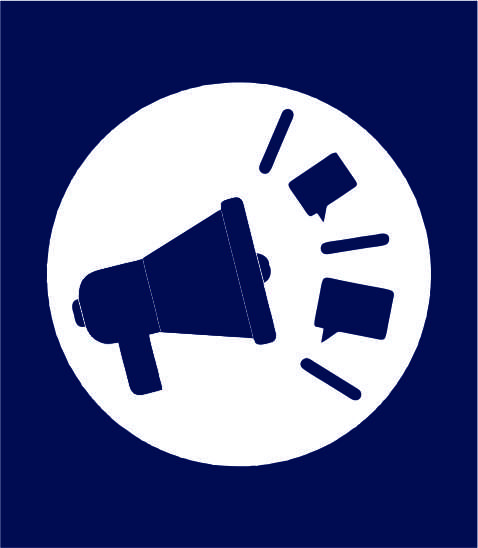 Public Relations
Public Relations is a career avenue for those who have excellent communication skills and who wish to pursue a career that offers an opportunity to interact with lots of interesting people. This is a profession where you need to understand the listener's psyche and mold it in your favor.
PR manager opportunities usually exist for candidates with a bachelor's or master's degrees in public relations, journalism or communications. Education should include courses in business- administration, writing, marketing and public speaking. 
Courses that develop advanced computer skills may also be desirable, including Internet communication, research and business presentations.
Upon completion of a degree program, internships may be available with corporate PR departments and independent firms. Opportunities for continuing education are available through training programs provided by professional PR societies, universities and employer-sponsored programs
 Communication skills: Most importantly, if you're considering a PR career you will have to be a good communicator. You will not only need to be a confident speaker but an excellent listener too.
 Research skills: A PR person needs to be a good researcher in order to communicate accurately and authoritatively on a subject, so science or history graduates if you are naturally inquisitive, you'll enjoy the research aspect of PR.
Writing skills: Graduates who have an excellent grasp of grammar and experience of writing a range of content – from essays to presentations and briefings – will be able to hit the ground running.

You'll also need to have good attention to detail, which not only comes in handy when writing but also proofing other people's work. 
 International mindset: There is plenty of scope for graduates who are fluent in foreign languages to write foreign-language content and research industry news, not to mention the option for sabbaticals or exchanges with other offices.
 Creativity: PR is a profession that constantly calls for fresh ideas and lateral thinking, so having a creative streak can be a crucial skill to bring you to career success.
People involved in this profession are fiercely independent. More than stability and security, they crave creativity and freedom. They are excellent communicators but are equally emotional. They are good time managers but get stressed easily, due to the pressure to perform. 
Pros
Public Relation directly allows you to work on real issues.

It is an independent career with lots of responsibility and autonomy.

Personal satisfaction drawn from the career is comparatively higher from other career options. 
Cons
Public Relations is a difficult job to handle.

There involve issues of transparency, miscommunication or misinformation.

There is no direct control over information and no guaranteed results. 

It might take a large number of years to reach a famous position.
Ameer Ismail
In a career that spans almost two decades, Ismail has played an active role not just at Mullen Lowe Lintas Group but has been an active member of the Indian PR community as well. Ismail joined Lintas in 1996 and was entrusted with the responsibility of building the PR business — GolinOpinion.
Adfactors PR. AdFactors PR

Waggener Edstrom. Waggener Edstrom

Weber Shandwick. Weber Shandwick

Edelman. Edelman

Ogilvy PR. Ogilvy

MSLGROUP India. MSLGROUP India.

Text 100

Perfect Relations

Genesis Burson-Marsteller

Ad Factors

Waggner Edstrom

Weber Shandwick 

Edelman

Ogilvy PR