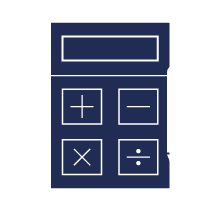 Accounts
Individuals in this career provide financial information to management by researching and analysing accounting data and preparing reports. They maintain a record of assets, liabilities, profit and loss, tax liability, and other financial activities within an organisation.
You should ideally graduate school from the commerce stream. After graduating school, there are many institutions available that provide a Bachelor of Commerce honours in which students specialise in accounting. 
Individuals in this profession should possess knowledge of financial accounting, cost accounting, corporate and management accounting, as well as finance. 

They should also have a good sense of auditing and economics.

Analyse profits and losses

Prepare and review budgets, revenue, expenses, invoices, and other accounting documents

Provide information that investors and business owners need in order to evaluate how a company is doing over a period of time
Individuals in this profession must be highly organised, as they need to keep up with all the figures, data, and paperwork. They must pay great attention to detail, and must always remain professional and never disclose any information to third parties. They must be willing to embrace challenges and must be capable of working well with teams. They must also effectively respond to changes in the working environment.
Pros
Almost every organisation and business is in need of an accountant, as they play an essential role in keeping businesses within their budgets.

One can look forward to a very stable career even when the economy fluctuates.
Cons
The work involves a set routine, as well as a lot of rules and regulations, which can be a downside if one is a creative person.

One must also be prepared to work overtime and put in long hours.

The job can also be very stressful at times.
J.P. Morgan
The famous financier and banker began his early career as an accountant on Wall Street. However, after his father died and left him the family business, J.P. Morgan went on to become a banking and corporate pioneer.
Walter L. Morgan
A name is well known in the business world, he was a CPA and is known as the father of the mutual fund industry. His fund, The Wellington Fund, became the flagship fund of the Vanguard Group, the second-largest mutual fund company in the world. 
Ernst and Young

Jiya and Associates

MK Tyagi and Co.

Chatrath Capital Services

Singh Agarwal and Associates

Deloitte

Pricewaterhouse Coopers

Ernst and Young

KPMG

Grant Thornton