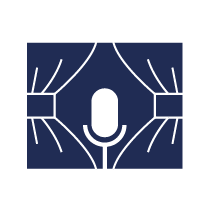 Performing Arts
Performing arts are forms of arts in which the artists use their physical ability, such as body, face and presence, to perform in front of an audience. There are mainly three categories of performing arts - music, drama and dance. Music is related to singing, composing original music, playing musical instruments etc. In drama, an artist depicts a story or a thought by combining speech, gestures, music, dance, facial expressions and sound. On the other hand, dance is an amalgamation of drama and music, wherein the artist performs by the rhythmic movement of the body, in sync with the background music or song
Many educational institutes and universities in India are offering courses in the field of performing arts. These courses are offered at different levels including certificate level, diploma, undergraduate degree level, postgraduate degree and diploma level. The motive behind these courses is to train students in various categories of performing arts. The choice of performing arts will also be heavily influenced by the individual's choices. It involves the blend of practical with the theoretical. 
While each discipline is associated with a specific skill set, all performing artists are expected to be creative and persistent.

They are expected to excel in developing interpersonal relationships.

Physical stamina and teamwork are key for actors and dancers; those pursuing careers in the dramatic arts should have good memorization, reading and writing skills.

In addition to discipline and musical talent, musicians and singers will need to know how to promote themselves.

Students who are interested in careers as producers and directors should develop skills in communication and management.
Performing artists are usually Changeable, Energetic, Forceful, Initiating, and Resourceful. These are extroverts who like the limelight. They are highly creative, expressive, and confident. They have a clear thought of what they want to convey. Also, they are equally handy at understanding the perspective of the audience and delivering.
Pros
It's a highly creative job. 

A lot of exposure and impact can be made.

It acts as a relaxation therapy to an individual.
Cons
Takes long years to gain a good reputation

A lot of travelling is required.

Long working hours, consistent practice and injuries need to be dealt with.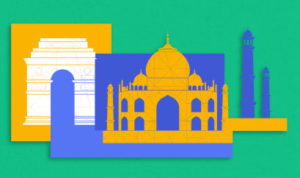 India
National school of Drama, Delhi.

Nalanda Nritya Kala Mahavidyalaya, Mumbai

Sri Thyagaraja College of Music and Dance, Hyderabad.

Bharatiya Vidhya Bhavan, Bangalore.
Prabhu Deva
He has performed and designed a wide range of dancing styles and has garnered two National Film Awards for Best Choreography. He is often referred to as the '
Indian Michael Jackson'
Lata Mangeshkar
She is one of the best singers of the Hindi film industry. She is listed in the Guinness Book of World Records as the most recorded artist in the world. She started her career in 1942 and it spans over seven decades. Lata is said to have recorded songs for over a thousand Hindi films. She also has the credit of having sung in over thirty-six regional Indian languages and foreign languages.