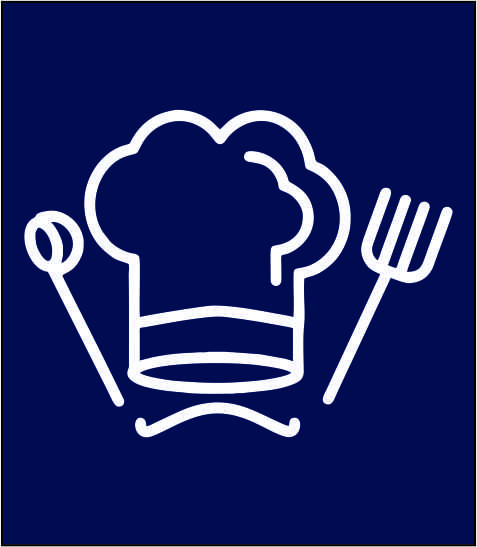 Chef
A Chef is a trained professional cook, typically the chief cook, who is proficient in all aspects of food preparation, often focusing on a particular cuisine. They oversee a kitchen by managing other members of the food preparation team. 
Though there are two ways to become a chef – through formal training/education or through an apprenticeship with an experienced chef, the former is recommended as it provides the individual with more exposure, guidance and more opportunities. 
Formal education involves taking a reputed or recognised culinary arts, catering, or hotel management course. 
In India, there are three forms of courses available -
Bachelor's degree

Diploma course

Certificate course
Among these three, the Bachelor's degree and the Diploma courses are the most reputed
Most candidates start off as trainees in this profession, rising through the ranks with time.
The minimum aggregate marks secured in +2 need to be 60%. The candidate also needs to pass an entrance exam that tests English, General Knowledge, Reasoning, and General Science. 
An individual in this career field should possess knowledge about the various different foods and cuisines not only of one's own country but globally. They must possess the ability to cook and present the food, as well as knowledge of the kitchen. This includes skills like a knife and tasting skills, as well as good communication, management, and organisational skills. 
They must also possess the knowledge of caring for and using the equipment in the kitchen, nutrition, menu planning, inventory, etc. Individuals in this profession also require in-depth knowledge of food science. Through the interaction of different temperatures, humidity, and chemicals, food takes on different characteristics. 
Tasks:
Planning and creating the menu

Preparing food

Ensuring inter-departmental coordination

Procuring materials required for cooking

Interacting with patrons and clients

Supervising food preparation

Staff management

Innovate/experiment with dishes
Individuals in this career tend to be organised. If you can stay on top of things, then you will find juggling the demands and requirements of a culinary profession easier to handle. Not only does this help in preparing great food, but also helps one stay passionate and interested in cooking. Chefs also need to be good team players and possess great interpersonal and leadership skills. They need to be able to handle criticism and high stress environments. They also need to be capable of multitasking. 
The average salary of an executive chef ranges from Rs 3,00,000-24,00,000 per year or even more depending on the place of employment and experience. Executive chefs working at 5-star restaurants receive the most money. While an executive chef earns around  Rs 1,00,000- 3,00,000 a month, a kitchen management trainee makes around Rs 15,000-20,000 a month. A sous chef in a leading hotel can draw Rs 30,000-70,000 a month. 
Pros
A career as a chef is a creatively fulfilling, challenging, and adventurous job. Individuals in this profession receive the freedom to innovate, explore, and experiment. There are multiple job opportunities present, as well as self-employment opportunities. 
Cons
This career requires long working hours and is physically and mentally demanding. It is not a desk job and requires one to constantly be on their toes. The work environment can also be physically uncomfortable as kitchens tend to be hot and stuffy.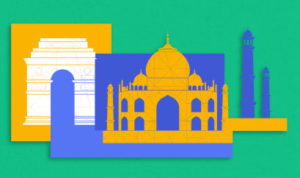 India
Culinary Academy of India 

Institute of Hotel Management 

Oberoi Centre of Learning and Development 

International Institute of Culinary Arts

Institute of Hotel Management
Sanjeev Kapoor
Sanjeev Kapoor is an Indian celebrity chef, entrepreneur, writer, and television personality. He launched his own Food Food channel in January 2011. He is an author of bestselling cookbooks and is a restaurant consultant as well as the winner of several culinary awards. He has also been a judge on MasterChef India.
The Taj Mahal Palace Mumbai

Taj Mahal Tower, Mumbai

Taj Santacruz

JW Marriott Mumbai Sahar

The Westin Mumbai

Six senses zighy bay, Oman
Amanzoe, Greece

Royal malewane, South Africa

Aman tokyo, Japan