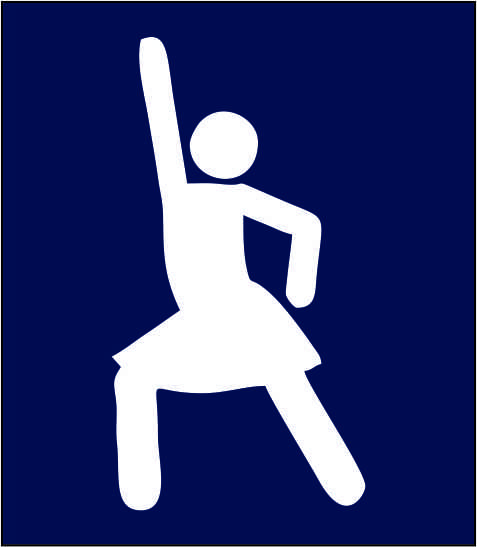 Dancer
Dance is a performing art form consisting of purposefully selected sequences of human movement. This movement has aesthetic and symbolic value, and is acknowledged as dance by performers and observers within a particular culture. Dancers require intense training to learn any particular dance form.
Associate degrees in dance
are typically designed for students who plan to transfer to a 4-year degree program at a college or university. The curriculum provides basic instruction in dance and provides the dance knowledge and performance experience needed to meet selective admission criteria for upper-level programs
The core dance curriculum usually includes the following topics:
Dance history

Modern dance

Dance production

Choreography basics

Social dance
BACHELORS
Commonly offered as a Bachelor of Arts or a Bachelor of Fine Arts degree, this program offers technique courses in ballet, jazz and other modern styles. Students also study theory, production, performance, composition and theatre.
The program coursework in a bachelor's degree in dance allows students to tailor their learning towards their interests through the selection of electives. In addition to the dance curriculum, students are required to complete general education requirements for a comprehensive liberal arts education. A core dance curriculum includes the following subject areas:
Dance improvisation

Ethnic dance styles

Dance history

Choreography

Dance kinesiology

Rhythmic analysis
MASTERS IN DANCE
This type of master's degree program is typically small and individualized, with many schools only accepting a handful of students each year. Applicants must hold a bachelor's degree and audition or submit a professional portfolio. Graduate-level dance programs invite guest artists to conduct master classes or direct special ensemble performances in order to give students direct access to accomplished professionals. 
Athleticism.

 Successful dancers must have excellent balance, physical strength, and physical dexterity, so they can move their bodies without falling or losing their sense of rhythm.

Creativity.

 Dancers need artistic ability and creativity to express ideas through movement. Choreographers also must have artistic ability and innovative ideas, to create new and interesting dance routines.

Interpersonal skills.

 Dancers and choreographers may find job opportunities by networking within their communities.

Leadership skills.

 Choreographers must be able to direct a group of dancers to perform the routines that they have created.

Persistence.

 Dancers must commit to years of intense practice. They need to be able to accept rejection after an audition and to continue to practice for future spots. Choreographers must keep studying and creating new routines.

Physical stamina.

 Dancers are often physically active for long periods, so they must be able to rehearse for many hours without getting tired.

Teamwork.

 Most dance routines involve a group, so dancers must be able to work together to be successful.
TASKS
They require constant practice and work to improve their skills.

Learn complex dance movements that entertain an audience

Rehearse several hours each day to prepare for their performance

Study new and emerging types of dance

Work closely with instructors or other dancers to interpret or modify choreography
Dancers are usually Changeable, Energetic, Forceful, Initiating, and Resourceful. These are extroverts who like the limelight. They are highly creative, expressive, confident and have clear thought on what they want to convey. They are equally handy at understanding the perspective of the audience and deliver.
Pros
It's a highly creative job. 

A lot of exposure and impact can be made.
Cons
 Takes long years to gain a good reputation

 A lot of travelling is required

 Long working hours, consistent practice and injuries need to be dealt with.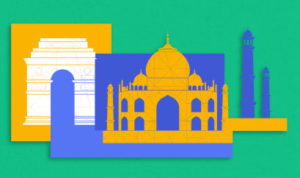 India
Bharatiya Vidhya Bhavan, Bangalore

Veve Dance, Mumbai

Nalanda Nritya Kala Mahavidyalaya, Mumbai

Sri Thyagaraja College of Music and Dance

Latin Dance India

National Institute of Kathak Dance
Prabhu Deva
He has performed and designed a wide range of dancing styles and has garnered two National Film Awards for Best Choreography. He is often referred to as the 'Indian Michael Jackson'
Zenith Dance Institute Pvt Ltd

Bharatiya Vidhya Bhavan, Bangalore:

Veve Dance, Mumbai

Nalanda Nritya Kala Mahavidyalaya, Mumbai

Ballet Repertoire Academy of India, Mumbai

Sri Thyagaraja College of Music and Dance

Mark Morris

- 

New York

T- Series India