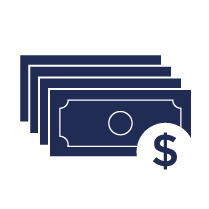 Finance
Individuals in this profession are responsible for financial planning, analysis and projection for companies and corporations. The forecast future revenues and expenditures to establish cost structures and determine capital budgeting for projects.
Most financial analysts have a bachelor's degree in business administration, finance, economics, statistics, or accounting. If one chooses to obtain a Master's degree in business administration or finance, then the individual is much more marketable when seeking employment. 
For this profession, knowledge of options pricing, bond valuation, and risk management are important. 

Knowledge of economics and accounting principles and practices, the financial markets, banking and the analysis and reporting of financial data is also important. 

For this profession, analysing financial data and creating financial models is required.

 It also involves working closely with the accounting team to ensure accurate financial reporting and decision support.
Individuals in this career must be capable of adapting and resilience, as well as flexibility in the face of change, whether it is rising interest rates, new regulations, or new investment strategies. They must also be persistent.
Pros
An individual in this profession can uncover real insights into what is the driving force behind a particular company.

This job is a very varied job as well as flexible.

The compensation is high.
Cons
This job is only suitable for individuals who like to follow regulations and are results-oriented.

One can get stuck under a mountain of data as well as have to work very long hours. 

This job might take a toll on family time due to hectic work schedule.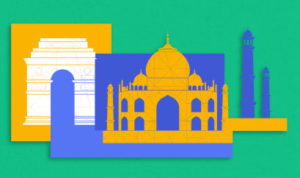 India
Indian Institute of Management

Xavier's Labour Research Institute

Jamnalal Bajaj Institute of Management Studies

Faculty of Management Studies

Narsee Monji Institute of Management Studies
Uday Kotak
Uday Kotak is the Managing Director, CEO and Founder of Kotak Mahindra Bank, one of the top 4 private sector banks in India. He is also counted among one of the most powerful personalities in the financial world. The self-made billionaire completed his undergraduate education as well as his MBA from Jamnalal Bajaj Institute of Management Studies which falls under Bombay University.
Abby Joseph Cohen
She is an American economist and financial analyst on Wall Street. She is a partner and senior U.S. Investment Strategist at Goldman Sachs responsible for the leadership of the firm's Global Markets 
Bassist Leasing and Finance company

Best Capital Services Limited

DRC Finance & Real Estates .

Agroy Finance and Investment Ltd

G D Finance Company

Universal Land & Finance Co.

Usha Financial Services Pvt. Ltd

RaboBank

Standard Chartered Bank

Industrial and Commercial Bank of China

Banco Santander

Blackstone

Goldman Sachs