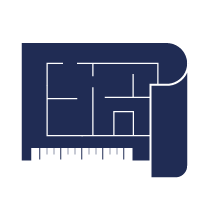 Architecture
Architecture includes both designing and constructing infrastructures like residential apartments or commercial complexes. It links together art, aesthetics, creativity and technical aspects. It's impossible to take the one-size-fits-all approach in architecture; each project is unique in itself based on its purpose, location, climate, budget etc.
Candidates wishing to pursue Architecture must have 50% aggregate marks at 10+2 level and Mathematics as one of their core subjects. On the basis of NATA (National Aptitude Test in Architecture) scores, one can enrol in a Bachelor's of Architecture (B.Arch) which usually takes five years to complete. NATA serves a common aptitude test at the national level for all institutions offering B.Arch programs except IITs and NITs. In these institutions, admission is based on JEE Advanced all India rank as well as the score on Architecture Aptitude Test.Further advanced courses include a Master's architecture degree (M.Arch) which can be completed in two years and a PhD in architecture. Only those with a B.Arch are eligible for the postgraduate programs.
An individual willing to pursue a career in this field must possess-
Practical and technical understanding of building materials and elements, Computer-aided design systems is essential.
One must have the ability to analyze and critically assess problems, an eye for detail and be able to see the big picture.
Architectural projects require a fair bit of research regarding building codes, fire regulations, zoning laws etc.
Customer Service is a key responsibility in this field. Before designing plans, architects must understand the client's objectives and requirements.
With the growing demand for sustainable structures, architects must be on top of the latest energy-efficient products.
In a field of work where designs change with one comment of a client or due to budget cuts, good architects are creative, adaptable, passionate, easy going and confident.
Pros
Able to transfer the knowledge of design from architecture to other areas of life.

A large demand for architects who build using sustainable practices and procedures.

Never a boring career because of the range of projects and tasks that are demanded.
Cons
Architects often have to manage tight deadlines.

Must complete a 3-year internship before practising as an independent architect.

The field is subject to the changes in the economy. One might be out of a job in times of a stagnant economy.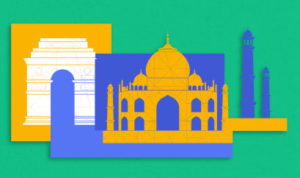 India
School Of Planning And Architecture, Delhi

Indian Institute Of Technology, Kharagpur

Sir J. J. College Of Architecture, Mumbai

Birla Institute Of Technology, Mesra

Ansal University, Gurgaon

Jamia Milia University
Brinda Somaya
She is the founder of Somaya and Kalappa Consultants, an architectural firm. Some of her most famous works include St Thomas Cathedral, Mumbai; Textile Gallery at Chhatrapati Shivaji Maharaj Vastu Sangrahalaya Museum and Holiday Inn, Bangalore.
CallisonRTKL
IBI Group
Gensler
Perkins+Will