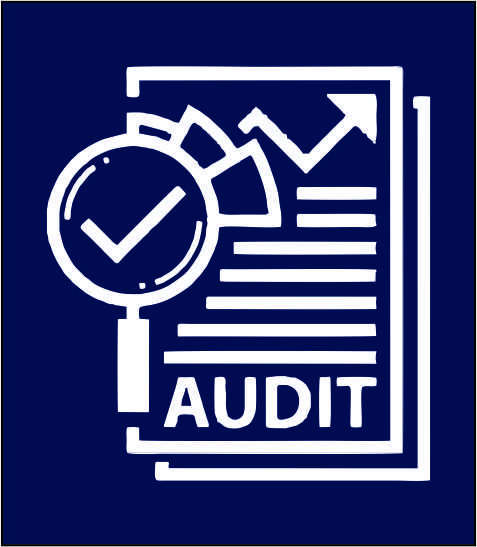 Auditor
Auditing is an exciting career possibility for those with an interest in finance, and strong organizational and analytical skills. You can learn a variety of skills that can be used in diverse walks of life. It is one of the safest and most secure careers.
At the minimum, most employers require job seekers to have a Bachelor of Arts or Bachelor of Science in Accounting. Coursework typically begins with basic principles in accounting, like financial statements and profit-planning.
Some employers may prefer to hire applicants who have completed an advanced degree program, like a Master of Science in Accounting or Master of Business Administration (MBA) with a concentration in accounting. These highly specialized programs allow students more flexibility to tailor their education to their interests.
Auditors who earn voluntary certification may experience more opportunities for career advancement.
The Certified Internal Auditor (CIA) designation is available from the Institute of Internal Auditors (IIA), and the Information Systems Audit and Control Association (ISACA) offers the Certified Information Systems Auditor (CISA) designation.
To qualify to take a certification exam, candidates must have completed education or experience requirements
Analytical skills.

 Accountants and auditors must be able to identify issues in documentation and suggest solutions. For example, public accountants use analytical skills in their work to minimize tax liability, and internal auditors use these skills to detect fraudulent use of funds.

Communication skills.

 Accountants and auditors must be able to listen carefully to facts and concerns from clients, managers, and others. They must also be able to discuss the results of their work in both meetings and written reports.

Deta

i

l-oriented.

 Accountants and auditors must pay attention to detail when compiling and examining documentation.

Math skills.

 Accountants and auditors must be able to analyze, compare, and interpret facts and figures, although complex math skills are not necessary.

Organizational skills.

 Strong organizational skills are important for accountants and auditors, who often work with a range of financial documents for a variety of client
TASKS
Examine financial statements to ensure that they are accurate and comply with laws and regulations

Compute taxes owed, prepare tax returns, and ensure that taxes are paid properly and on time

Inspect account books and accounting systems for efficiency and use of accepted accounting procedures

Assess financial operations and make best-practices recommendations to management
These people are very analytical, dedicated and strong-willed. They are excellent organizers. These people aren't known for expressing themselves. They are habitual of working in conventional settings. 
Pros
Auditing is mentally challenging and stimulating. Although auditing does not 'create' or 'make' things, it's highly analytical.

A lot of learning happens on the job through team interactions. You learn from more senior colleagues and get to teach and mentor junior staff. 

Learn to negotiate and be assertive at the same time.

Travel can be a great part of the job.
Cons
It is hard to get into this career. A considerable amount of work-related skill, knowledge, or experience is required for this career.

Long working hours (More than 40 hours per week)

Working constantly to give results in tight schedules and deadlines

Stressful workplace
Naina Lal Kidwai
Naina Lal Kidwai
is an Indian banker, Chartered Accountant and business executive. She was formerly a Group General Manager and the Country Head of HSBC India
T. N. Manoharan
T. N. Manoharan
is an Indian Chartered Accountant and a former president of Institute of Chartered Accountants of India.
Deloitte

KPMG India

Rsm international

Ernst & Young (known as EY)

Grant Thornton International

BDO International

SS Kothari Mehta & Co.

Lodha & Co.

Sahni Natrajan & Bahl (SNB)

Luthra & Luthra