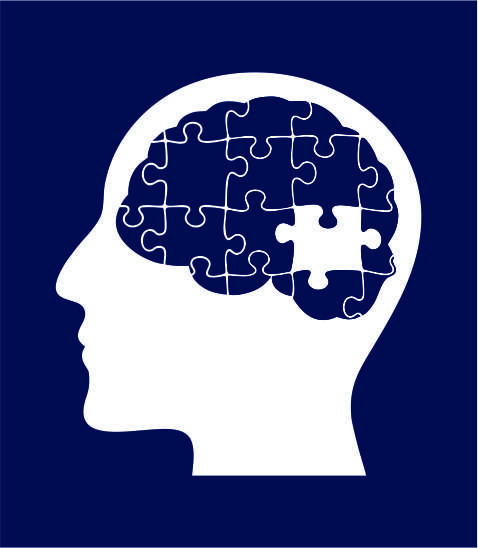 Clinical Psychologist
 Clinical psychology is a broad branch of psychology that focuses on diagnosing and treating mental, emotional, and behavioural disorders. Some of the more common disorders that might be treated include learning disabilities, substance abuse, depression, anxiety, and eating disorders. It requires a lot of emotional stability.
Every state in the country requires that anyone who earns licensure and wishes to call themselves a clinical psychologist must first have a graduate degree (almost always a Master's degree) in the area of clinical psychology. The majority of psychologists have a doctorate in clinical psychology, though some jobs are available for those with a Master's degree. To qualify for most graduate programs, students need to have a Bachelor's degree in psychology. There are two doctorates available -
A PhD in Psychology, or a Doctor of Philosophy in Psychology, which focuses on science and research and
A Doctor of Psychology, which focuses on clinical work.
Getting a doctorate takes five to seven years, plus a one-year internship in most cases. Continuing education is required. Many psychologists choose to become board-certified.
Good research skills.

Ability to relate to and empathize with a range of people.

Good teamwork skills.

Excellent communication skills.

Sensitive listening and questioning skills.

Ability to cope with emotionally demanding situations.
TASKS
Specific job or duties for psychologists according to their field of study.

Counselling psychologists work at schools, hospitals or individual practices.

They lead a group or individual counselling sessions. 

Their job involves talking to people and fostering positive mental health and personal growth.
This career requires people with excellent interpersonal and intrapersonal personality. They need to be emotionally stable, patient, empathetic and decisive. Having a helping nature is a prerequisite for the job. They have a strong sense of working intuitively. They are generally known as 'givers' or 'doers'.
Pros
There is a growing demand in the field, which means finding work will be quite easy.

As it requires completion of a doctorate degree, you will be seen as highly competitive and in high demand.

You can start a private practice and set your own working hours.

It is a rewarding career when success is achieved, as it helps people to truly improve their lives.

It is a fascinating job, where no two days will be the same.
Cons
It takes a long time to become a clinical psychologist and not everybody can afford that.

You will require a state license, which means that if you were to move, you would have to repeat part of your licensing requirements.

If you do not work in private practice, you will have to work a number of unsociable hours.

You will need to complete supervised working experience, which can feel very un-rewarding as you will generally not be financially recognized as a full psychologist.
Sigmund Freud
Sigmund Freud (6 May 1856 – 23 September 1939) was an Austrian neurologist and the founder of psychoanalysis, a clinical method for treating psychopathology through dialogue between a patient and a psychoanalyst. He is often credited for "inventing" talk-therapy and modern psychoanalysis.
Albert Ellis
Albert Ellis (September 27, 1913 – July 24, 2007) was an American psychologist who in 1955 developed Rational Emotive Behavior Therapy (REBT). He held MA and PhD degrees in clinical psychology from Columbia University and the American Board of Professional Psychology (ABPP). Albert Ellis founded Rational Emotive Behavior Therapy (REBT) and several cognitive behavioural therapies, which are often the most popular types of treatment in clinical psychology today.
MAX Healthcare Hospital 

 Apollo Hospitals 

MEDANTA The Medicity, Gurgaon

PsyCare Neuropsychiatry Care Centre

Institute of Mental Health and Hospital

NIMHANS, Bangalore

Tulasi Healthcare, New Delhi

YourDost, Bangalore

Fortis Hospital 

Institute of Mental Hospital

SMS Psychiatric Hospital, Jaipur