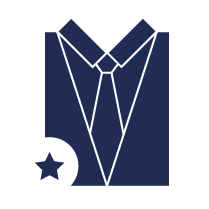 General Manager
A general manager is a senior employee in any department who acts as an authority in terms of taking decisions, department changes and evaluating the performance of important appointments in departments. General Manager is basically representative of the department / Organization in any process; audit, quality check and business profits. 
You should pursue a Bachelor of Business Administration (BBA) or Bachelor of Business Studies (BBS). However, graduates from other fields can also become a general manager with experience. Most people who work as General Managers go on to pursue a Masters of Business Administration (MBA) also. Many Managers also do additional diplomas and courses specific to their business area. Experience is very essential in this field.
One of the most important skills for general managers is great communication

The ability to manage time and prioritize tasks is an essential characteristic of efficient general managers

Awareness of how an organization is structured and how project teams are formed is very important for general management professional

Problem-solving and Leadership Skills are two other imperative skills.
People involved in this are highly creative and well organized. They have an intuitive and versatile personality. They possess great leadership qualities.
Excellent managers see the big picture concurrent with managing the details. 
Pros
GMs have a great deal of autonomy in operating within their business unit.

They have the power to make significant decisions for the company.

They can implement all their business ideas into a real picture.
Cons
GM is accountable to his or her boss or corporate group for all the activities of the business unit with an emphasis on financial results.
They have all the challenges of running a business.
"With great power comes great responsibility". General Managers also are under a lot of stress to get the job done well and on time.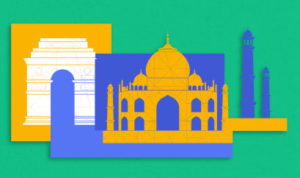 India
Indian School of Business (ISB)

Indian Institute of Management- Ahmedabad (IIMA)

Indian Institute of Management- Calcutta (IIMC)

Xavier School of Management (XLRI)- Jamshedpur.

Faculty of Management Studies (FMS)- Delhi.
Naina Lal Kadwai
She was formerly a Group General Manager and the Country Head of HSBC India. She was awarded Padma Shri. Also, he was the first Indian woman to get an MBA from Harvard in 1982, the first woman president of the Federation of Indian Chambers of Commerce and Industry (Ficci), and the first woman to head a foreign bank's operations in India.
Karan Paul
Karan Paul is the chairman of the Apeejay Surrendra Group, one of India's oldest and largest privately-owned family businesses. Established in Jalandhar in 1910, the Group has more than 43,000 employees across tea, hospitality, shipping, retail, real estate, and other sectors.
Job Mirror Consultancy

MBL Infrastructures Limited

Shahi Exports Private Limited

Company Name Confidential

Oracle Information Systems

McKinsey & Company