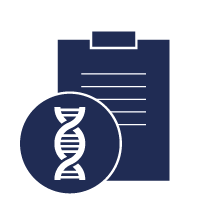 Life Sciences
Life science researchers conduct the study of life and organisms. They focus on areas such as biomedical science, genomics, environmental science, plant & crop science etc. Life science researchers might work for academic institutions, research institutes, pharmaceuticals, the government or health authorities.
This is a graduate-level job. A bachelor's degree in biology is necessary. Students tend to specialise in one area of life sciences such as botany, zoology, microbiology, biochemistry, physiology etc. Also, a relevant postgraduate degree (PhD/research-based MSc) is required for permanent positions like research assistants. Post-doctoral research and/or practical research/laboratory work experience is beneficial and frequently required for academic posts as well as in the private sector.
Biomedical scientists study the causes of diseases and work to find a cure for them.
Life Scientists conduct fieldwork, prepare written summaries, contribute to research publications, teach, present their findings in seminars or presentations, read journals and attend academic conferences.
The field requires a certain level of proficiency in mathematics.
Create research proposals to arrange for funding.
Work in multidisciplinary teams with researchers from other fields of academia.
Pros
Potential to get a high salary.

Can work in many different fields like education, health care, population structure, social care, unemployment etc.

Can work in the academic or private sector.
Cons
Salary varies widely depending on the field.

High-paying positions generally require industry experience.

A masters degree is mandatory to become a social scientist in any field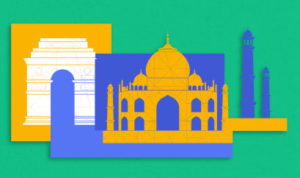 India
Indian Institute of Science (IISc), Bangalore.

Indian Institute of Science Education and Research (IISER).

Tata Institute of Fundamental Research (TIFR), Mumbai.

All India Institute of Medical Sciences, New Delhi

Indian Agricultural Research Institute, New Delhi.
A. Lakshmanaswami Mudaliar
He pursued his education from Madras Christian College. He later went on to become the longest serving Vice-Chancellor of Madras University and principal of Madras Medical College. He was also the deputy leader of the Indian delegation to the First World Health Assembly in Geneva in 1948. He was elected as the chairman of the World Health Organization Executive Board in 1949 and 1950.
A. G. K. Gokhale
He is known for being the first to perform a successful human-to-human heart transplant and first successful lung transplant in the state of Andhra Pradesh, India. He worked at Global hospitals for some time, where he performed many of his historic surgeries such as the first Heart Transplant and Minimal access cardiac surgeries.
Indian Institute of Chemical Biology
WHO
Mu Sigma
Indian Council of agricultural research