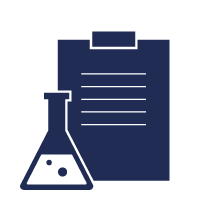 Physician
A physician would work on a variety of health care practices evolved to maintain and restore health by the prevention and treatment of illness. Physicians apply biomedical sciences, biomedical research, genetics, and medical technology to diagnose, treat, and prevent injury and disease, typically through pharmaceuticals, but also through therapies.
One can pursue a career as a physician after passing an undergraduate course in medicine (MBBS) or after holding a postgraduate degree in medicine (MD in general medicine). In order to seek admission to MBBS in India, one has to pass 10+2 in science stream and has to clear a medical entrance examination conducted by various educational institutions/universities in India. Minimum qualification for a doctorate of medicine is an MBBS degree from a university recognized by the Medical Council of India (MCI).
A Physician must be skilled in science, diagnosis and treatment. During medical school and the doctor's undergraduate career, he or she should focus on the human sciences,

A physician's primary duties include providing preventive treatment, evaluating clients, diagnosing their issues, and coming up with a treatment plan. 

Primary physicians focus on all areas of practice, however, some physicians specialize in different areas such as heart, skin, digestive systems, bone, and allergies.

Communication may be the most important skill for a physician, as they have to inform patients about their health and then explain their diagnoses and treatment plans in a layman's language.
Physicians are decision-makers and leaders in guiding their team in a patient's care and treatment. They score high in learning agility, analysis, interpreting information, and strategic thinking.
Pros
Physicians are among the highest paying and most prestigious professions in the country.

The physician has been one of the most respected members of society.

There is continuous mental stimulation which keeps the physicians mentally agile.
Cons
They work long, extended, and irregular hours

It can also be stressful, such as making a mistake, losing a patient, or fearing the loss of one.

Repeated exposure to infected patients in addition to long work hours without proper meals makes them prone to certain health hazards.
Dr. Govindappa Venkataswamy
Ophthalmologist and 1973 recipient of Padma Shri Award. Founder of Aravind Eye Hospitals - one of the biggest network of ophthalmology hospitals in the world.
Medanta Hospital
 Apollo Hospital
 Max Hospital
 Fortis Hospitals
Government of India
State governments