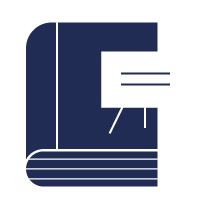 Professor
Teaching is a highly esteemed profession for the role it plays in the development of society. With the growth of both public and private institutes of education, there is a constant demand for competent teachers as well as professors.
In India, entry to teaching majors is possible at all levels - after 12th, Graduation and Post-Graduation. At each level, a different set of skills and qualifications is required.
Pre Primary School teacher immediately after 12th :
They teach kids of ages 3-5 years. One of these two courses can be pursued to be qualified to teach- Nursery Teachers Training (NTT) for 1 year or a Diploma in Early Childhood Education for 2 years after class 12th.
Primary School Teacher immediately after 12th:
They teach kids of ages 6-12 years. One of these two courses can be pursued to be qualified to teach-Elementary Teacher Education (ETE) for 2 years, Bachelor's in Elementary Education (B.El.Ed) for 4 years or Diploma in Elementary Education (D.El.Ed) for 2 years.
Secondary School Teacher:
They teach students in classes 6th to 10th. They must have a relevant Bachelor's degree in a teaching subject like maths or english to pursue a Bachelor's in Education (B.Ed) for 2 years.
High School Teacher:
They teach students in classes 11th and 12th. Besides a bachelor's degree and a B.Ed, they must pursue post graduation in a teaching subject.
All teachers must for CTET (Central Teacher Eligibility Test) after their B.Ed to be able to teach in schools under the Central Government (e.g: Kendriya Vidyalaya). Those who aspire to become lecturers/professors have to successfully clear the National Eligibility Test (NET).
Good classroom management skills to ensure appropriate student behaviour, effective study & work habits and an overall sense of respect in the classroom.
Teachers are spontaneous problem solvers. For example, how would you react if two kids start fighting with each other in your class?
They are reflective of their work and constantly evaluate if their teaching methods are helping students or not.
Create, administer, and grade tests and assignments
Maintain student records
Teachers are enthusiastic about their work and have the ability to form a good relationship with students. Most importantly, they are patient and caring individuals.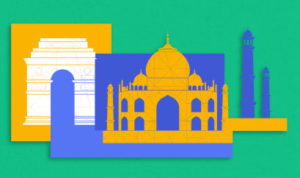 India
JSS Institute of Education, Bangalore,

College of Teacher Education, Agartala;

Indira Gandhi B Ed College, Karnataka;

A G Teachers College, Ahmedabad

National Council of Teacher Education, New Delhi
Anand Kumar
He started the Super 30 program for helping the underprivileged students in their preparation of IIT Joint Entrance Examinations. As of 2015, 391 of 450 of his students have successfully qualified for the premier institute.
Delhi University
NCERT
Kendriya Vidyalaya
Oxford University
Exploring Teaching:Reinventing an introductory Course by Sheron Feimen- Nemser

Teacher Man: A memoir External Link by Frank McCourt