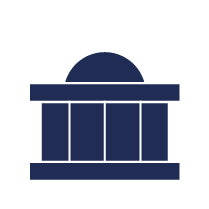 Civil Services
Civil Servants are the people behind the implementation of government and developmental policies and the maintenance of law and order. They act as a link between the masses and the government. Civil services include the Indian Administrative Service, IAS; Indian Foreign Service, IFS and Indian Police Service, IPS, among others.
A candidate must hold a bachelor degree to appear for any civil services examinations. There is no specific training required to appear in the exams.Candidates must be fully aware of all domains including English, General Knowledge, Economic, Social Science, History etc.
Supervise the implementation of policies formed by the state and central governments by overseeing the allocation of resources and monetary funds.
Manage the daily affairs of the government; contribute to the framing policies in consultation with the concerned Ministry.
IFS officers can be posted at home or in Indian consulates abroad to protect and preserve national interests.
IFS officers must provide accurate and timely reporting of developments in the country of posting to facilitate policy formulation in India.
It is best suited for people who like practical services. People involved must have a good decision making power and be equipped to work hard. They must possess great leadership qualities with problem solving ability. Along with these, an officer needs to be patriotic, have good communication skills and be able to think outside the box.
Pros
This career offers job security with consistent skill development.

The non-monetary perks of being in Civil Services are unmatched.

It offers a position of authority and is one of the most respected professions in India.
Cons
There is a strict 'Top-Down Hierarchy' that leads to taking forceful decisions.

A lot of emphasis is given to paper qualifications.

The life of a civil servant maybe luxurious but its highly stressful.
AJIT DOVAL
He played an active role in insurgencies operations in Mizoram, Punjab and Kashmir. He currently holds the position of National Security Adviser to PM Narendra Modi.