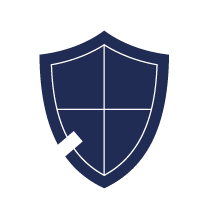 Defense
The defence is one of the most respected careers. It provides a life full of adventure and helps you to do something unique. The perks of being in the armed forces are very high. But it requires a strong determination to put nation before self. There are various ranks and entrances. Defence includes the Army, Navy and Air Force.
For pursuing career in Indian Army, one needs to qualify NDA exam (National Defence academy) and for NDA, the student must have completed his 10+2 in science stream. Only boys are eligible for NDA, girls can apply for Indian Army after graduation through combined Defence Services Exam.For medical students, army conducts AFMC (Armed forces medical examination) through which both girls and boys could apply for medical services in armed forces of India.
Defense personnel should be dedicated to defending the nation.
They should be disciplined and team players.
They must be physically fit and mentally prepared to endure harsh working conditions if need be.
Competent in taking on specialist duties and skills such as engineering, air traffic control, administration, and law.
Air force officers fly combat or fighter planes providing aerial and tactical support to the army and the navy, besides others duties.
This is a very fast paced career field. Officers are posted to different locations within and outside India. Often these can be in hostile territories. Hence, defense personnel must have high endurance, be empathetic, socially adaptable, passionate, team player, obedient and be able to think on his/her feet.
Pros
A pension is guaranteed post-retirement. The amount depends on the title/rank on the eve of retirement.

Officers and their dependents have free access to medical facilities

This field offers job security unless an officer is injured or asked to leave on disciplinary grounds.
Cons
Being stationed in another part of the country might be stressful due to separation from family.

Rules in the army apply to all. Everyone follows the same standards in personal grooming and clothing, which are often rigid.

The risk to life is inevitable.
Punita Arora
She is the first woman to earn the ranks of Lieutenant General of Indian Armed Forces & Vice Admiral of Indian Navy. She was the commandant of the Armed Forces Medical College in 2004 and once again the first woman at this prestigious position.
National Cadet Corps

Visit the National Defence Academy