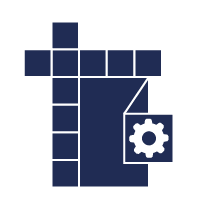 Core Engineering
Engineering is the application of scientific knowledge to solving problems in the real world. While science (physics, chemistry, biology, etc.) allows us to gain an understanding of the World and the Universe, Engineering enables this understanding to come to life through problem-solving, designing and building things. 
Most colleges have eligibility criteria of minimum 50% aggregate marks in Class XII / and some of minimum 60% and candidates must have passed class 12
th
or senior secondary examination with at least 50% marks including English.
Some of the colleges consider
Joint Entrance Examination Main (JEE Main) and Joint Entrance Examination Advanced (JEE Advanced) for admission and some of the universities have their own entrance exams.
At the undergraduate level, the child can pursue B.Tech in selected branches, whereas for post-graduation the child can pursue M.Tech.
The most basic ingredient that identifies you as an engineer is the knowledge in your field of study.

The contemporary workplace makes it inevitable for engineers to work in interdisciplinary teams with projects that involve skills and tasks that are multidisciplinary in nature. 

Engineers must figure out how to solve numeric problems.

Engineering is fundamentally about solving problems, and that means finding new ways to apply existing knowledge—a truly creative process. 

Engineering requires problem-solving – Use a logical and creative approach to solve complex engineering problems
Engineers are curious and enjoy discovering how things work and solving problems, they use logic to examine ideas and develop theories and explanations. Engineers want to order and structure at work and in their personal life. An engineer must be creative and think outside the box.
Pros
Engineers often escalate to management positions and earn good money over the life of their careers.

An understanding of high-level math gives a greater understanding of the world around you, and the application of this to real problems can be very satisfying

Great salary right out of college.
Cons
The work can be stressful – especially when the equipment or structure has the potential to impact human life.

The workload can be unpredictable and at times very high

May have to work in manufacturing plants located away from big cities.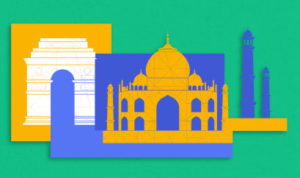 India
Indian Institute of Technology

 Birla Institute of Technology & Science

National Institute of Technology

Indian Institute of Technology (Indian School of Mines), Dhanbad

Vellore Institute of Technology

 Jadavpur University, Kolkata
Elattuvalapil Sreedharan
Elattuvalapil Sreedharan is a retired officer of the Indian Engineering Service and advisor to several Metro projects in India. He is a member of the United Nations' High-Level Advisory Group on Sustainable Transport. Sreedharan is popularly known as the Metro Man for his groundbreaking work in transforming public transport in India, particularly his work with Delhi Metro as well as being behind the development of the Konkan Railways.
Sundar Pichai
Sundar Pichai is a computer engineer and the current CEO of Google Inc. The technology giant Google, which specializes in Internet-related services and products.
Pichai was bright and creative from a young age. Having received his education from IIT, he worked in engineering and product management at Applied Materials and in management consulting at McKinsey & Company before becoming a part of Google.
Ashok Leyland

BEL

BHEL

Coal India

Essar

Godrej & Boyce

HPCL

IOCL

ONGC

Punj Lloyd

Reliance

Siemens