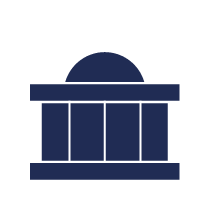 Civil Services
Civil Servants are the people behind implementing government and developmental policies, keeping law and order, and act as a link between the masses and the government. They hold power and are immensely respected for the job they do.
A candidate must hold a bachelor degree to appear for any civil examinations. 

There is no specific training to appear. 

Candidates must be fully aware of all domains including English, General Knowledge, Economic, Social Science, History etc. 
Formulating policies and overseeing the implementation of them in practice 

Ability to manage both resources and a tight budget and researching areas of economic relevance and analyzing them as appropriate

Excellent communication skills and Researching areas of economic relevance and analyzing them as appropriate

Ability to read complex information and summarize it in an easy-to-understand way.
People involved must have a good decision making power with an extremely hard-working attitude. They possess great leadership qualities with problem-solving ability. Along with these, an officer needs to have Patriotism, Good Communication Skills as well as
Out of the Box Thinking. 
Pros
This career offers job security with consistent skill development. 

The perks of being in Civil Services is unmatched. It is best suited for people who like practical services. 

It offers a position of authority and is one of the most respected professions. 
Cons
There is a strict 'Top-Down Hierarchy' that leads to making forceful decisions.
There is usually no or very little space for creativity. A huge emphasis is given on paper qualifications.
It usually takes many years to get admitted in civil services. The life of a civil servant is luxurious but highly stressful.
AJIT DOVAL
Ajit Kumar Doval, IPS (born 20 January 1945), is the 5th and current National Security Advisor to the Prime Minister of India. He previously served as the Director of the Intelligence Bureau in 2004–05, after spending a decade as the head of its operation wing. He is also regarded as an instrumental figure in Revocation of the special status of Jammu and Kashmir.

He played an active role in insurgencies operations in Mizoram, Punjab and Kashmir. He is currently holding the position of National Security Adviser to PM Narendra Modi.
B. Chandrakala
Bhukhya Chandarakala Niru, also known as B Chandrakala (born 27 September 1979), is an Indian civil servant and Indian Administrative Services officer of Uttar Pradesh cadre, from the 2008 batch. She is best known for taking action against her subordinates, mostly due to her widely circulated videos in which she went on surprise inspections, pulling up civic officials over lack of quality in building material or poor sanitation.

This feisty District Magistrate of Bulandshahr is famous for taking tough stands against illegal practices.