Finance
Finance professionals observe stock market trends, predict the financial status of companies, learn about various financial products like mutual funds etc. Using all this knowledge, they help businesses come up with investment strategies to meet their financial goals.
Most financial analysts have a bachelor's degree in business administration, finance, economics, statistics, or accounting. If one chooses to obtain a Master's degree in business administration or finance, then the individual has much better employment prospects.
Must have the ability to visualise and simplify complex statistics and other data.
Knowledge of economics and accounting principles, financial markets and banking is also important.
It entails understanding the fast-changing world of finance and how that affects and influences your work as well as the organisation.
Strong decision-making skills are paramount.
Individuals in this career must be adaptive and resilient, as well as flexible in the face of change, whether it is rising interest rates, new regulations, or new investment strategies. They must also be persistent.
Pros
Highly paying job depending on the position in the firm.

Great job prospects: There is always a high demand for financiers.

Those looking to try their hand in the many areas of finance will find that there is much to explore.
Cons
High stress, partly due to the requirement of meeting quotas

Involves working long hours.

Continuous education required in the changing market trends.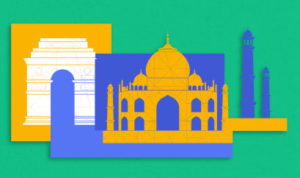 India
Indian Institute of Management

Xavier's Labour Research Institute

Jamnalal Bajaj Institute of Management Studies

Faculty of Management Studies

Narsee Monji Institute of Management Studies
Meredith Ann Whitney
She is the co-founder and Chief Investment Officer of Kenbelle Capital LP, a hedge fund based in New York City. She is best known for forecasting the difficulties of several major banks during the financial crisis of 2007-08.
BlackRock
Deloitte
JP Morgan
KPMG
Moneybhai investor- Free virtual stock trading game

Play The Great Piggy Bank Adventure and learn about finance

The courses are offered by institutions such as the University of Melbourne, University of Pennsylvania, Emory University, and more.