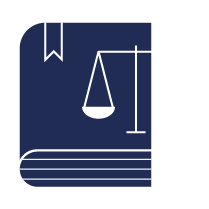 Law
Lawyers can act as a legal defence by representing clients in civil or criminal proceedings. They may initiate lawsuits, represent private citizens, corporations or the government, or serve in advisory positions.
After graduating from school (10+2), a Bachelor of Laws (LLB) from an institution recognized by the Bar Council of India is required. LLB can be pursued in two ways.
Integrated course immediately after 12th standard. This is a 5-year long course.
Oratory skills: A litigator must develop the art of modulating his/her voice as per the demand of the situation to emerge successfully.
Attitude, Aptitude and Analytics- help to analyse legal problems and arriving at calculated conclusions.
A lawyer must essentially develop a regular habit of reading.
An effective lawyer is one who knows how to manage time.
This career requires a highly analytical personality. People involved should be assertive, excellent listeners and excellent communication skills. They should know how to maintain a balance between personal and professional life. They must possess leadership skills and an honest attitude with problem-solving abilities.
Pros
The profession provides the opportunity to make a difference in the lives of the downtrodden and the wronged.

There is a wide range of career prospects to choose from; from corporate jobs to freelancers, criminal law to environmental law and so on.

For people who enjoy strategizing, confrontation and the drama of a good battle, practising law can be very fulfilling.
Cons
The downside of unpredictability and excitement is the stress that often goes with them.

The job can involve long hours of work and strict deadlines.

Lawyers who work with criminals are sometimes the recipients of threats or actual violence.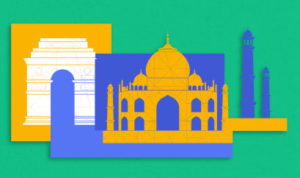 India
National Law School of India University (NLSIU)

Faculty of Law, University of Delhi

National Law University, New Delhi

Nalsar University of Law, Hyderabad

The West Bengal National University of Juridical Sciences, Kolkata

Symbiosis Law School, Pune

Faculty of Law, Jamia Millia Islamia, New Delhi

Gujarat National Law University, Gandhi Nagar
Ram Jethmalani
He completed his LLB from the Government Law College at Mumbai. Ram Jethmalani has fought much high profile and controversial cases like KM Nanavati vs. State of Maharashtra case, Jessica Lal murder case; defended Rajiv Gandhi and Indira Gandhi's killers and many more. A resolution was supposedly passed to reduce the minimum age for a practising lawyer to 17 years so that Ram could practice legally.
Cravath
Khaitan
Luthra & Luthra
WLRK