Research Scientist (Social Sciences)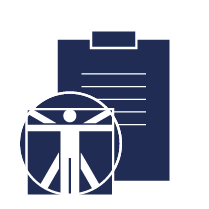 Research Scientist (Social Sciences)
Social science researchers study people. They focus on areas such as education, health care, population structure, social care, unemployment, gender, and the environment. Social researchers might work for academic institutions, independent research institutes, local authorities, the government, health authorities or market research organizations.
This is a graduate-level job. A bachelor's degree in a subject like sociology, psychology, statistics, anthropology, archaeology, economics, history etc is necessary. Also, a relevant postgraduate degree (PhD/research-based MSc) is required for permanent positions like research assistants. Post-doctoral research and/or practical research/laboratory work experience is beneficial and frequently required for academic posts as well as in the private sector.
Anthropologists study the behaviour of people, their development and origin. They study various cultures, human values, social patterns etc.
Historians research, interpret and analyse the past.
Social Scientists may conduct fieldwork, prepare written summaries, contribute to research publications, teach, give findings in seminars or presentations, read journals and attend academic conferences.
Create research proposals to arrange for funding.
Work in multidisciplinary teams with researchers from other fields of academia.
Research scientists are naturally inquisitive. They have the capability to think beyond existing debates and find other creative explanations of the issue on hand. Their work requires analytical skills and an eye for detail. Social scientists must have excellent communication and writing skills to be able to present coherent arguments in their research papers.
Pros
Potential to get a high salary.

Can work in many different fields like education, health care, population structure, social care, unemployment etc.

Can work in the academic or private sector.
Cons
Salary varies widely depending on the field.

High-paying positions generally require industry experience.

A masters degree is mandatory to become a social scientist in any field.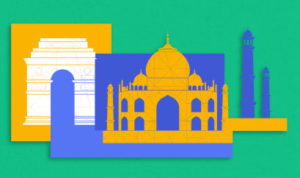 India
Tata Institute of Social Sciences (TISS), Mumbai.

University of Delhi, Delhi.

Jawaharlal Nehru University, Delhi.

University of Hyderabad.
MN Srinivas
He was a renowned Indian Sociologist, mostly known for his work on caste and caste systems, social stratification and Sanskritization in southern India. His contribution to sociology and social anthropology and to public life in India was unique.
Girishwar Misra
He is a social scientist, psychologist and author. He obtained an M.A. and PhD in Psychology from Gorakhpur University. He started his career as a lecturer in psychology at Gorakhpur. Later he received the National award of 2009 in the field of social science, from Govt. of Madhya Pradesh.
Indian Social Institute
United Nations
Jawaharlal Nehru University