AIM2EXCEL Career Guidance Process
Know yourself better
Evaluate your child through world's most comprehensive psychometric test & identify the right streams on the basis of Strengths, Interest & Personality.
Determine the ideal stream
1-1 career guidance sessions with expert career counselors for clarity & confidence on the ideal stream & doubts clearing sessions.
Personalized career roadmap
Personalized career progression roadmap for ideal streams & career with information on entrance exams, courses & colleges, along with booster activities
Packages
Features
Demo test
₹ Free
Blueprint
₹ 3,500/-
Explore
₹ 10,000/-
Psychometic test
1-Dimensional
( social awareness only)
23- Dimensional
23- Dimensional
In Depth Information on career pathways
38 page stream selection report
Best fit streams & careers
3
3
Profile overview
learning styles & study habits
In depth analysis on 23-Dimensions
Actionable developmental techniques
Expert career Counselling
1 on call sesson
3 face to face sessions
Personalized career progression roadmap
Booster Activities
Information on entrance exams, scholarships,
courses & colleges for the ideal career
Identification of learning styles and strategies
Get a Demo
Buy Now
Buy Now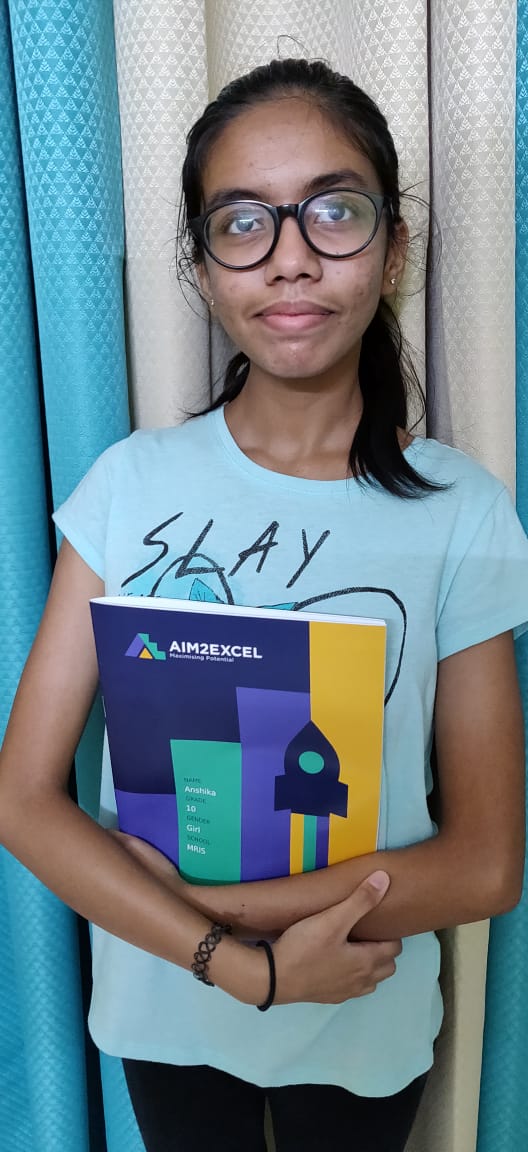 I was able to deal with my anxiety issues and perform better in my class 10th board exams.Tools and techniques given by the counsellor helped me to remain calm & confident during the exams.I would recommend AIM2EXCEL to all children.
-Anshika, 10th class,
Manav Rachna International School
FAQ's
Is my child eligible to participate in the assessment?
The assessment is currently available only for children from class 6 to class 12 & college students. If your child is in these classes, they are eligible.
How should my child prepare for the assessment?
Your child just needs to be well rested and willing to appear for the assessment. The assessment is not designed to test their academic abilities, so no prior preparation is needed. The only prerequisites are concentration and willingness.
What will the assessment tell me?
The assessment will help your child take a closer look into their innate talents and traits, strengths, weaknesses and interests. Based on the information provided, we will also help them understand certain professional, academic and extra curricular areas that might be suitable. Our assessment will also highlight their learning preferences and equip them with knowledge about strategies which can help them learn best.
I have a question about my report, who can help me with it?
Our in-house counsellors will be happy to answer any question that you might have. They will also assist you in understanding the development plan and will discuss the progress throughout. You can reach out to them by writing at info@aim2excel.in
Would my child need to take the assessment more than once?
Generally in a lifetime a child can take assessment three times i.e, 6-8th, 9-10th and 11-12th, However your child can retake the assessment after 6-12 months if they wish to assess their progress.
Are parents also involved in the counselling process?
We believe that parents play an important part in the careers and streams related decisions, especially in the young age. They are also responsible for creating the nurturing ecosystem for the child at home, hence their involvement is necessary.